Budapest, the enchanting capital of Hungary, beckons millions of tourists and business travelers annually, offering them a mosaic of culture, history, and vibrant urban life. As the city sprawls across both sides of the Danube, seamless transportation becomes imperative for both visitors and locals. In recent years, the rise of digital platforms for transportation has transformed the way people commute within the city. Taxi apps, in particular, have emerged as the linchpin of this digital revolution. These applications not only provide the convenience of hailing a taxi from the comfort of one's location but also offer transparency in pricing, safety, and ease of payment. This paper delves into the various taxi apps available in Budapest, offering insights into their features, operations, and the broader landscape of taxi services in the city. Whether you're a first-time visitor trying to navigate the intricate streets or a local looking for a reliable ride, understanding these platforms can be instrumental in ensuring a smooth journey.
We recommend you watch it: Day trips from Budapest and Day trips from Budapest to Bratislava
Table of contents
Bolt: The Global Contender
In the contemporary digital transportation arena, Bolt stands out as a prominent global player. Originating from Estonia and often likened to giants such as Uber or Lyft, Bolt has etched its mark in the taxi app domain with an expanding presence in 45 countries and over 400 cities worldwide, with Budapest being one of its operational hubs.
Functionality lies at the heart of Bolt's success. Users in Budapest can effortlessly utilize the app to order a ride with just a few taps on their smartphones. Once a request is made, a nearby licensed cabbie, who is part of the Bolt network, swiftly responds. One of Bolt's standout features is its transparency; passengers are privy to the cost of their ride even before they confirm the booking. This eradicates the age-old apprehension of unexpected fares at the end of the journey.
Furthermore, Bolt's platform is not just about convenience but also versatility. Passengers can opt for an array of payment methods ranging from traditional credit or debit cards to more modern solutions like Apple Pay, all within the app's secure environment.
Budapest's adoption of Bolt is emblematic of a larger global trend. Its continued growth is testament to its commitment to offer reliable, low-cost trips without compromising on the quality of service. For many in Budapest, Bolt has transformed from just an app to a trusted travel companion, ensuring they reach their destinations safely and affordably.
Taxify: The European Alternative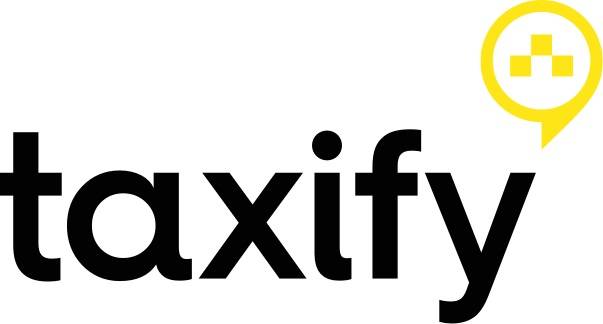 While the global taxi app market is inundated with several contenders, Taxify, rebranded as Bolt, has managed to distinguish itself, especially within the European domain. Born in Estonia, this app has steadily made waves across the continent, establishing itself as a prime competitor to global giants like Uber.
Taxify's operation in Budapest showcases its robustness and ease of use. The intuitive interface ensures even the most technologically-challenged users can book a ride with ease. Furthermore, its history with Uber is noteworthy; a significant number of drivers who once operated under the Uber banner now prefer Taxify, attesting to the platform's appeal and reliability.
Apart from Taxify, Budapest streets are graced with the presence of other taxi service providers. Notables among them include Főtaxi, City Taxi, 6×6, and Tele5 Taxi. What makes taxis easily identifiable in this city is their characteristic yellow hue. This standardized color not only exudes a sense of uniformity but also aids in instant recognition, especially for tourists.
However, travelers in Budapest must tread with caution. Directly hailing a cab, especially without prior knowledge of the city's routes, might result in passengers being taken for a longer, unnecessary journey, thereby inflating the fare. It's a common pitfall many unsuspecting visitors encounter.
For those who might be hesitant to venture into the digital realm of taxi apps or those without immediate access to a smartphone, Budapest offers alternatives. Establishments like restaurants, bars, cafés, and even hotels often provide assistance in calling a reliable cab, ensuring guests and patrons aren't left stranded.
In essence, while Taxify is a solid choice for those seeking a European alternative in the taxi app market, Budapest's diverse taxi ecosystem offers a plethora of options for every kind of traveler, ensuring mobility is never compromised.
Főtaxi: The Local Giant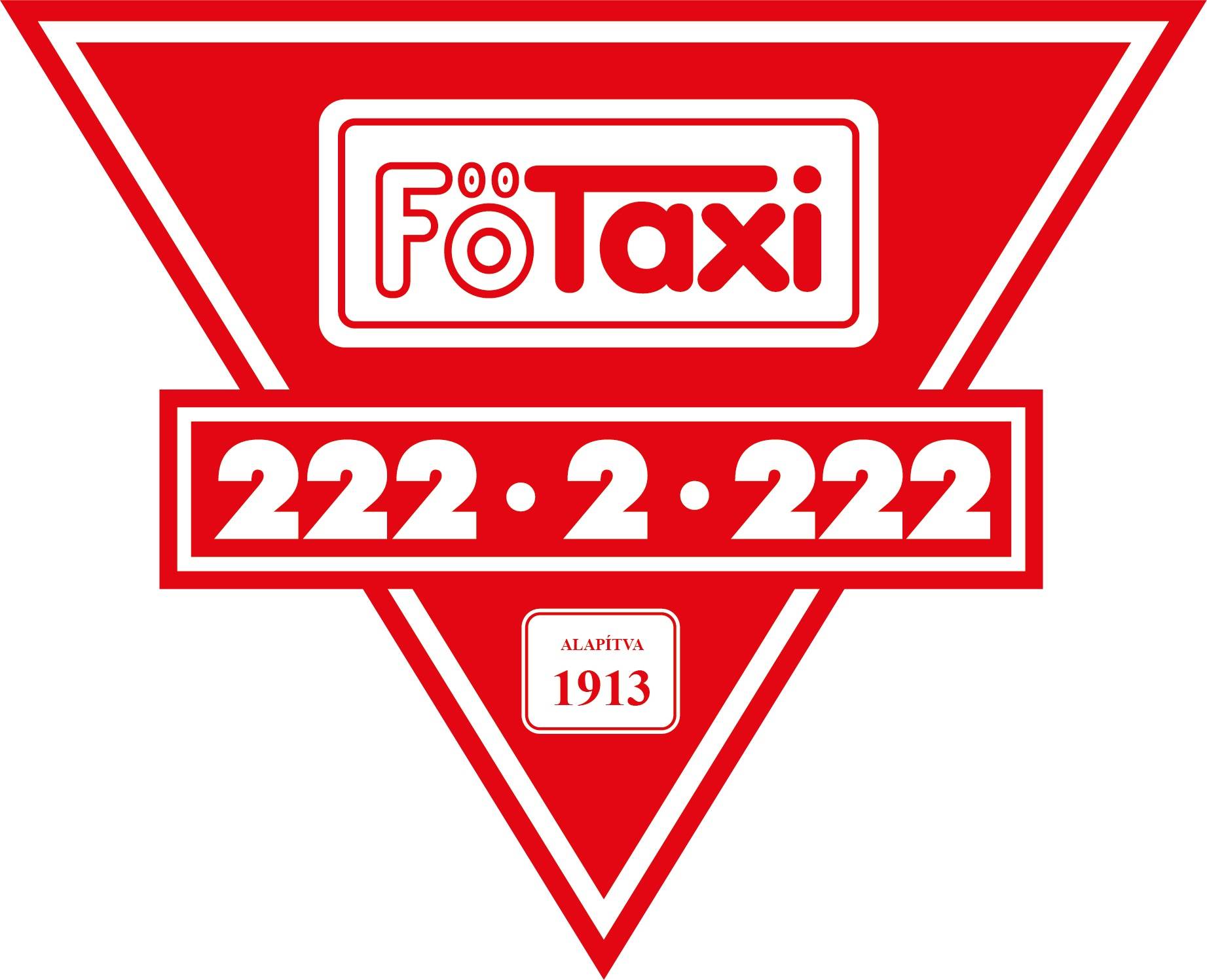 Nestled within the vibrant taxi landscape of Budapest is Főtaxi, a name that has resonated with trust and reliability among the locals for years. As the city's oldest taxi company, Főtaxi has witnessed the city's evolution and has grown alongside it, adapting to the changing times and needs of its residents.
Unlike the newer entrants in the market, Főtaxi brings with it a legacy. Its deep-rooted connection with Budapest and its citizens gives it an edge when it comes to understanding local nuances and providing tailor-made services. However, the company hasn't remained ensconced in its age-old traditions. Recognizing the shift towards digitalization, Főtaxi has embraced technology by launching its own dedicated app, combining the best of both worlds.
The Főtaxi app mirrors the efficiency and user-friendliness of its global counterparts. With a few simple taps, users can summon a ride to their location. What's more, the app also offers the flexibility of payment. Whether one prefers the traditional method of paying in cash at the end of the journey or through the app, Főtaxi caters to all. Such adaptability ensures that both the tech-savvy youth and the older generation can access its services with equal ease.
An added layer of interaction comes post-ride. Passengers have the opportunity to evaluate their driver, providing feedback that is crucial for the company's quality assurance and continuous improvement.
In the vast sea of taxi options in Budapest, Főtaxi stands as a testament to the harmony between tradition and innovation. While the likes of Bolt (Taxify) and Uber might dominate discussions in international circles, Főtaxi's unwavering commitment to serve the local populace ensures it remains an indomitable force within Budapest's transportation ecosystem.
Airport Travel and Pricing Regulations
Navigating a foreign city can be a daunting experience, and this is particularly true when it comes to airport transfers. Budapest, while being a hub of culture and activity, brings its own set of guidelines when it comes to taxi services, especially those to and from the Budapest Ferenc Liszt International Airport.
A notable aspect of Budapest's airport taxi services is the absence of a flat-rate system. Unlike some cities that offer a predetermined fare for airport commutes, Budapest operates on a metered system. For newcomers, this might raise concerns about fluctuating prices. However, the city's pricing regulations offer a semblance of predictability.
To avail a licensed cab from the airport, one doesn't need to wander far. Strategically located just outside the arrivals is the taxi booth. Here, passengers can provide their destination details and, in return, receive a printout detailing their cab assignment. This system minimizes potential miscommunications and ensures a structured process.
When it comes to fare calculation, there's a standard formula in place. Every taxi journey begins with a base fee of HUF 1,000 (approximately €3). Following this, a distance-based charge is applied, which is HUF 400 per km (around €1.25). Given these rates, a typical journey from the airport to a central Budapest location would range between the Hungarian forint equivalent of €30 to €40.
In the midst of the bustling taxi scene, it's crucial to distinguish between licensed and freelance cabs. Licensed taxis in Budapest proudly don a yellow color and are easily identifiable with corporate logos on both sides of the front doors. Additionally, the official prices are displayed prominently on one of the rear doors. In contrast, while freelance cabs are also yellow, they conspicuously display "freelance" and "független szolgáltató" in black on their front doors. For safety and reliability, it's advised to opt for licensed taxis.
In conclusion, while the initial absence of a flat-rate might seem intimidating, Budapest's structured pricing regulations and clear taxi identifications aim to provide a seamless and transparent experience for both residents and visitors alike.
Conclusion
Budapest, with its rich tapestry of history, culture, and modernity, presents a dynamic and evolving transportation landscape. The emergence and proliferation of taxi apps in the city underscore a global shift towards digital convenience, and Budapest is no exception. From international players like Bolt to local stalwarts such as Főtaxi, the choices available to residents and visitors are both varied and robust.
However, with choice comes the responsibility of making informed decisions. The taxi ecosystem in Budapest, while efficient and vast, also contains pitfalls that unsuspecting travelers can fall into. As highlighted, directly hailing a cab or opting for freelance taxis can sometimes lead to inflated fares or less secure journeys. Armed with the right knowledge, such as recognizing licensed cabs by their distinct markings and logos or utilizing trusted apps, one can navigate the city safely and cost-effectively.
Furthermore, the city's structured approach to pricing, especially regarding airport transfers, ensures transparency and fairness, minimizing the chances of travelers feeling exploited.
In essence, Budapest offers a microcosm of the global taxi industry's evolution, blending traditional services with modern digital solutions. By staying informed and utilizing the vast resources available, both locals and visitors can ensure a smooth, safe, and efficient travel experience in this magnificent city.
Popular excursions in Budapest
Please list e-mail or phone number linked to your account to receive restore password link.