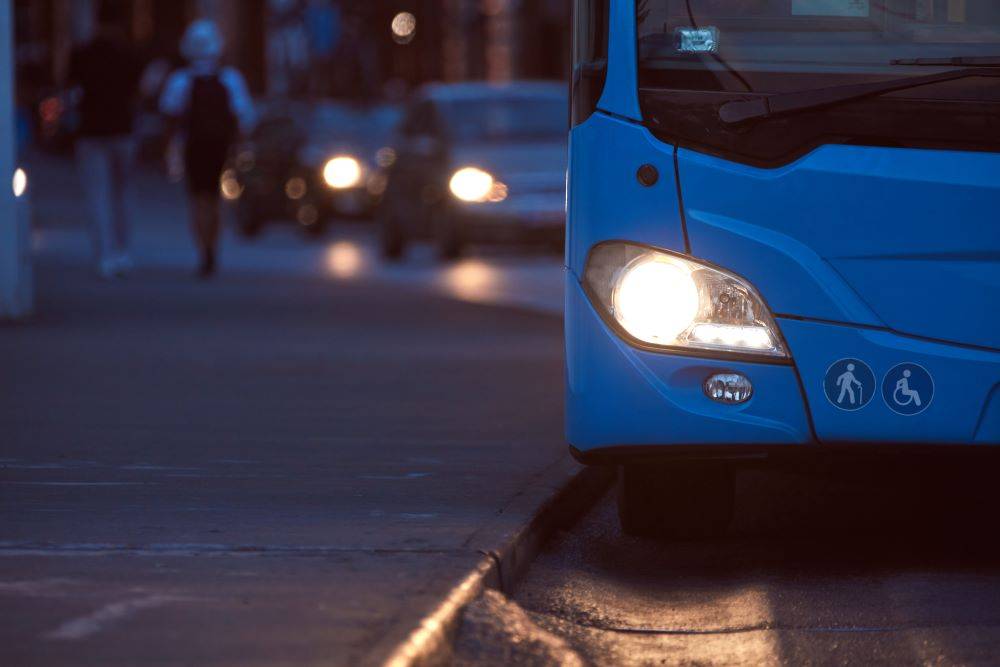 Nestled in the heart of Central Europe, Vienna and Budapest are two of the continent's most iconic cities, boasting rich histories, grand architectures, and vibrant cultures. The journey between these two capitals, one of the Austro-Hungarian Empire's former powerhouses and the other its majestic counterpart, has always been a significant route, bridging two worlds of elegance, art, and history. Many travelers, both leisure and business, frequently traverse this path, making transportation between the two cities a crucial aspect of Central European travel.
You may be interested in: Day Trips From Budapest and Day trip from Budapest to Vienna.
For those considering the various modes of transport, the bus route from Vienna to Budapest offers a unique blend of convenience, affordability, and scenic beauty. As highways weave through verdant landscapes, quaint towns, and alongside the Danube's iconic blue ribbon, buses provide a window into the region's soul. In this article, we delve deep into everything you need to know about this bus journey, ensuring your travel between the melodious strains of Vienna and the romantic allure of Budapest is as smooth and enjoyable as possible.
Table of contents
Why Choose Bus Over Other Modes of Transportation?
Making the journey from Vienna to Budapest can be accomplished in a variety of ways, each with its own set of advantages. However, there are several compelling reasons why choosing a bus might be the most beneficial choice for many travelers:
Cost-Effective Travel
Bus services typically offer competitive prices compared to trains or flights. For budget-conscious travelers or those looking to get the most value out of their journey, buses often emerge as the clear winners in terms of cost.
Scenic Views
The route from Vienna to Budapest is a visual treat. Buses ply through picturesque landscapes, providing passengers with panoramic views of the countryside, including rolling hills, quaint villages, and stretches along the serene Danube River. This can be a much more immersive experience compared to the high altitudes of flight or the speed of some trains.
Comfort and Amenities Onboard
Modern bus services have considerably upped their game when it comes to passenger comfort. With amenities such as reclining seats, ample legroom, air-conditioning, and sometimes even individual entertainment systems, bus journeys can be as comfortable as they are scenic.
Environmentally-friendly Option
When considering the carbon footprint, traveling by bus can often be more environmentally friendly than flying. For eco-conscious travelers, this means reducing their environmental impact while still reaching their desired destination.
Direct Routes with Fewer Hassles
Unlike flights, which require early check-ins, security checks, and potential layovers, buses usually operate on direct routes. Boarding processes are simpler, and there's no need to worry about baggage fees or weight restrictions to the same extent as on airlines.
Accessibility
Buses often have multiple departure points within a city, making it easier for travelers to find a location close to their stay. Additionally, bus stations in both Vienna and Budapest are well-connected to city centers, making the onward journey more straightforward.
Major Bus Service Providers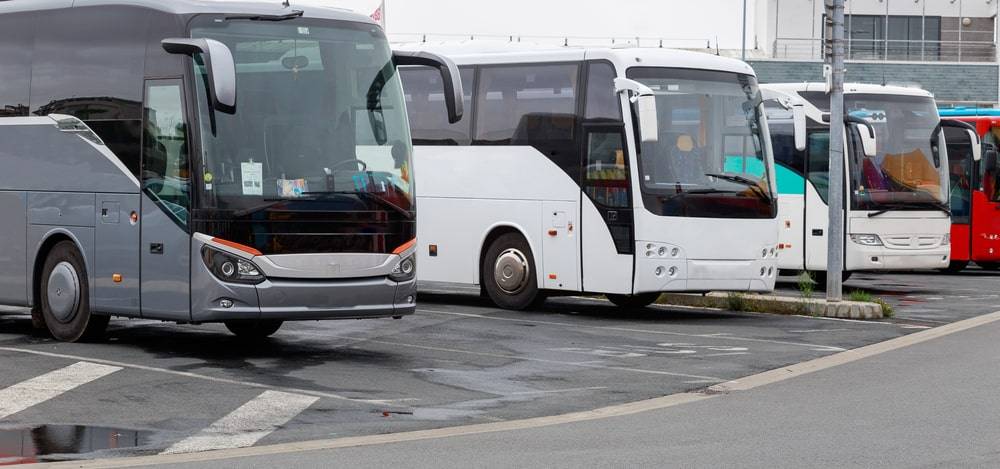 When planning a bus journey between Vienna and Budapest, it's essential to be aware of the main service providers operating on this route. These companies have built a reputation for reliable, efficient, and comfortable services. Here's an overview of the major bus service providers:
FlixBus
Overview: One of the largest and most recognized bus service providers in Europe, FlixBus is known for its extensive network and modern green buses.
Services: Free Wi-Fi, power sockets, comfortable seating, and an onboard bathroom. They also have a user-friendly mobile app for bookings and real-time tracking.
Frequency: Multiple daily departures from various locations in Vienna.
Eurolines
Overview: With decades of experience, Eurolines is one of Europe's leading long-distance coach travel companies.
Services: Air-conditioned coaches, spacious seating, and some buses equipped with Wi-Fi and power outlets.
Frequency: Regular services between Vienna and Budapest.
RegioJet (Student Agency)
Overview: Originating from the Czech Republic, RegioJet has expanded its operations and now offers a luxury bus service experience.
Services: Individual touch screens for entertainment, free hot drinks, Wi-Fi, and extra legroom.
Frequency: Daily services with a focus on comfort and premium experience.
Orangeways
Overview: A Hungarian-based bus company, Orangeways is known for its affordable rates and reliable service between Central European cities.
Services: Basic amenities like air-conditioning and comfortable seating.
Frequency: Regular operations, but it's always good to check their schedule as it can be seasonal.
Slovak Lines
Overview: Primarily serving routes in and out of Slovakia, this provider also has connections between Vienna and Budapest.
Services: Comfortable seating, air-conditioning, and some routes offer Wi-Fi.
Frequency: Several buses daily, especially during peak tourist seasons.
When choosing a provider, it's essential to consider the departure times, bus amenities, journey duration, and ticket prices. It's also a good idea to read reviews and possibly book tickets in advance, especially during peak travel times. Each of these companies offers a slightly different experience, so travelers can select the one that best fits their preferences and budget.
Schedule and Duration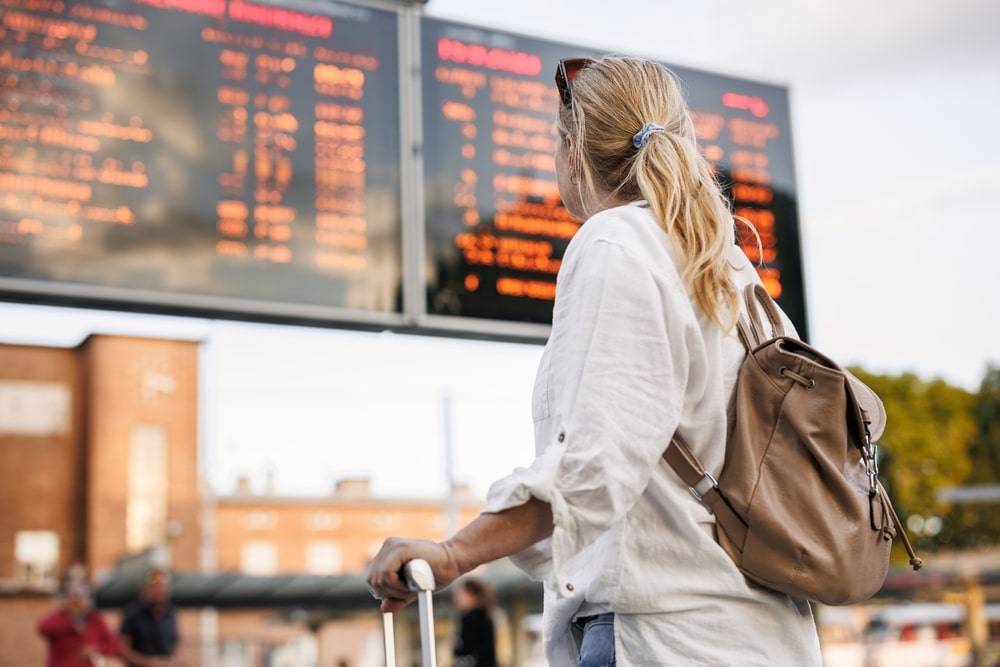 For travelers keen on optimizing their time and planning ahead, understanding the bus schedules and duration of the journey between Vienna and Budapest is essential. Here's what you need to know:
Departure Times
Morning: Buses often start as early as 6:00 AM, providing an option for those who wish to reach Budapest by noon or early afternoon.
Afternoon: Several departures are spread throughout the afternoon, typically between 12:00 PM and 5:00 PM. This timing is perfect for travelers who want to start their day leisurely and arrive in Budapest by evening.
Evening and Overnight: For those who prefer traveling at night, there are evening departures, usually between 6:00 PM and 10:00 PM. Some bus services also offer overnight journeys, which are a good choice for those who want to save on a night's accommodation and wake up in a new city.
Duration of the Journey
The bus ride between Vienna and Budapest typically takes between 2.5 to 4 hours, depending on the service provider, type of bus (express or regular), and traffic conditions. While express services might be slightly pricier, they save time by making fewer stops.
Frequency of Services
Peak Seasons: During the tourist-heavy months, especially summer and around major holidays, buses run more frequently, with nearly hourly departures by major providers.
Off-Peak Seasons: In quieter periods, there are still multiple daily departures, but it's always a good idea to check schedules in advance to ensure availability.
Tips
Real-Time Schedules: Always refer to the official websites of bus service providers or reliable ticket booking platforms for the most up-to-date and accurate schedules.
Duration Variability: It's crucial to factor in potential delays, especially during busy seasons or unfavorable weather conditions. Aim to arrive at least 30 minutes before the scheduled departure to ensure a smooth boarding process.
Ticket Prices and Booking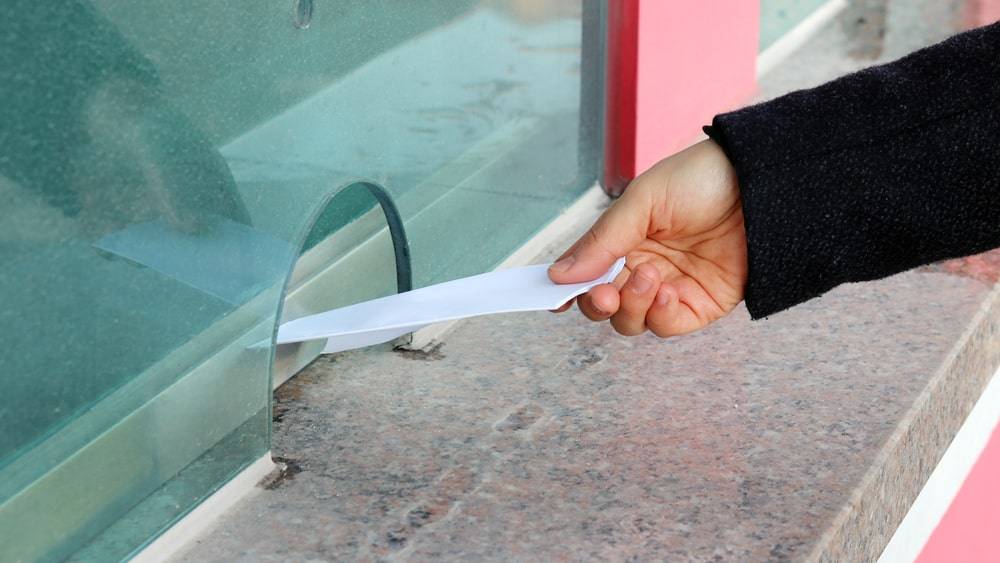 Securing a bus ticket between Vienna and Budapest is a straightforward process, but understanding the price variations and booking platforms can significantly enhance your travel experience.
Average Ticket Prices
Standard/Regular Buses: Prices generally range from €15 to €30, depending on the time of year, the provider, and how far in advance the ticket is booked.
Luxury/Premium Buses: For more upscale services with added amenities, prices might range from €30 to €50.
Differences in Prices
Peak vs. Off-Peak: Ticket prices tend to rise during peak tourist seasons, weekends, and public holidays. Conversely, traveling during weekdays or off-peak seasons can offer more competitive rates.
Advance Booking vs. Last-Minute: Booking tickets in advance can secure better prices, while last-minute bookings might be pricier, especially if there's high demand.
Promotions and Discounts: Occasionally, bus companies offer promotions, especially if booked through their official websites or apps. It's also worth checking if there are discounts for students, seniors, or groups.
Where and How to Book
Online Platforms: Most major bus companies have user-friendly websites or mobile apps, allowing travelers to check schedules, prices, and book tickets. Popular platforms include Omio, Busbud, and GetByBus, which aggregate schedules and prices from various providers.
Bus Stations: While online bookings are convenient, tickets can also be purchased directly at bus stations. This might be useful for travelers without internet access or those making spontaneous plans.
Authorized Agents: Some travel agencies and tour operators offer bus ticket booking services, usually with a nominal service fee.
Tips
E-Tickets vs. Paper Tickets: Most providers now offer e-tickets, which can be displayed on a mobile device, eliminating the need for physical printouts.
Seating Preferences: If you have a preference for window or aisle seats, or if you're traveling with a group and wish to sit together, it's advisable to book in advance and select your seats, if the provider allows.
Refunds and Changes: Always check the provider's policy on ticket changes, cancellations, and refunds. Some discounted tickets might be non-refundable or might incur charges for modifications.
Boarding and Drop-off Points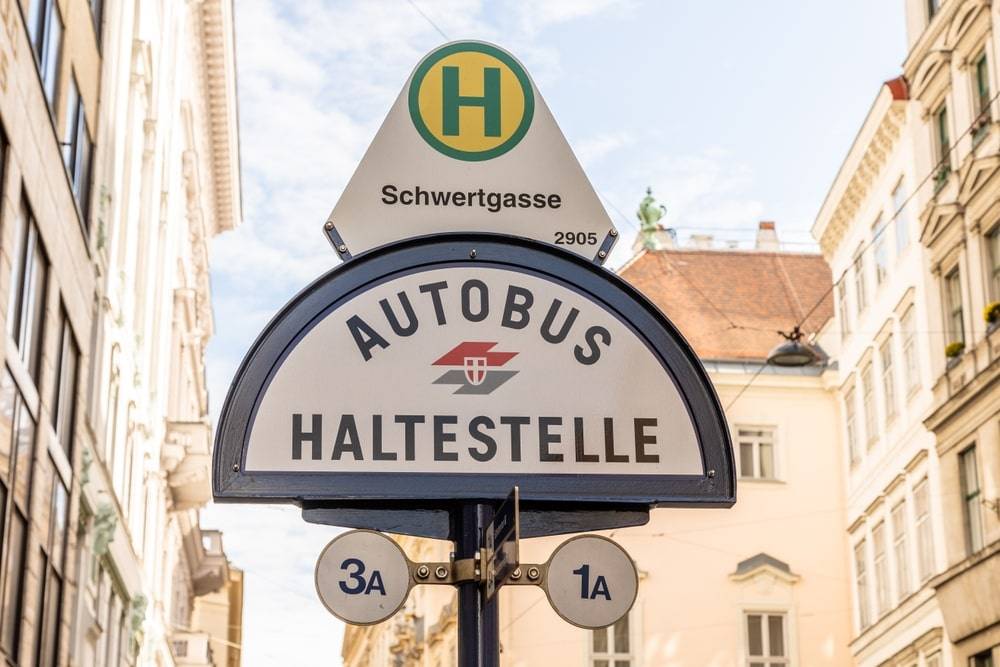 The transition between Vienna and Budapest, two iconic European cities, is facilitated by several boarding and drop-off points. Knowing these locations will help travelers plan their journey more efficiently, ensuring a smoother experience from start to finish.
Vienna Boarding Points
Vienna International Bus Terminal (VIB), Erdberg: The primary bus terminal for many international routes, including those heading to Budapest. It's conveniently connected to the rest of the city through the U3 metro line.
Vienna Westbahnhof (Western Railway Station): While mainly a train station, some bus services also use Westbahnhof as a boarding point. It boasts connections to both the U3 and U6 metro lines.
Vienna Hauptbahnhof (Main Railway Station): As the central rail hub, a few bus services, especially those interconnected with train routes, might originate or pass through here. This station provides links to various U-Bahn and S-Bahn lines.
Stadion Center Bus Stop: Located near the Ernst Happel Stadium, certain bus providers, like FlixBus, might use this stop. It's directly accessible using the U2 metro line.
Budapest Drop-off Points
Népliget Bus Terminal: Budapest's main bus hub for international routes, Népliget is situated in the 9th district. With the M3 metro line running through it, the terminal provides quick access to other parts of Budapest.
Kelenföld Bus Terminal: Located on the Buda side of the city in the 11th district, some buses might terminate or stop here, especially those not heading to the city center. The terminal is connected to the M4 metro line and several tram routes.
Széll Kálmán Square: A few services, especially those catering to specific routes or providers, might use this busy square on the Buda side as a drop-off point. It's a significant transit hub connected to the M2 metro line and numerous tram and bus routes.
Tips
Stay Updated: Always refer to your ticket or the bus company's communication for the exact boarding or drop-off point. While the above are common points, specific buses might have different locations.
Arrival Time: Aim to arrive at your boarding point at least 20-30 minutes prior to the departure time to allow for any last-minute changes or issues.
Connectivity: Both Vienna and Budapest have excellent public transport networks. It's worth researching in advance the quickest way to reach your final destination or accommodation from your drop-off point.
Onboard Amenities and Services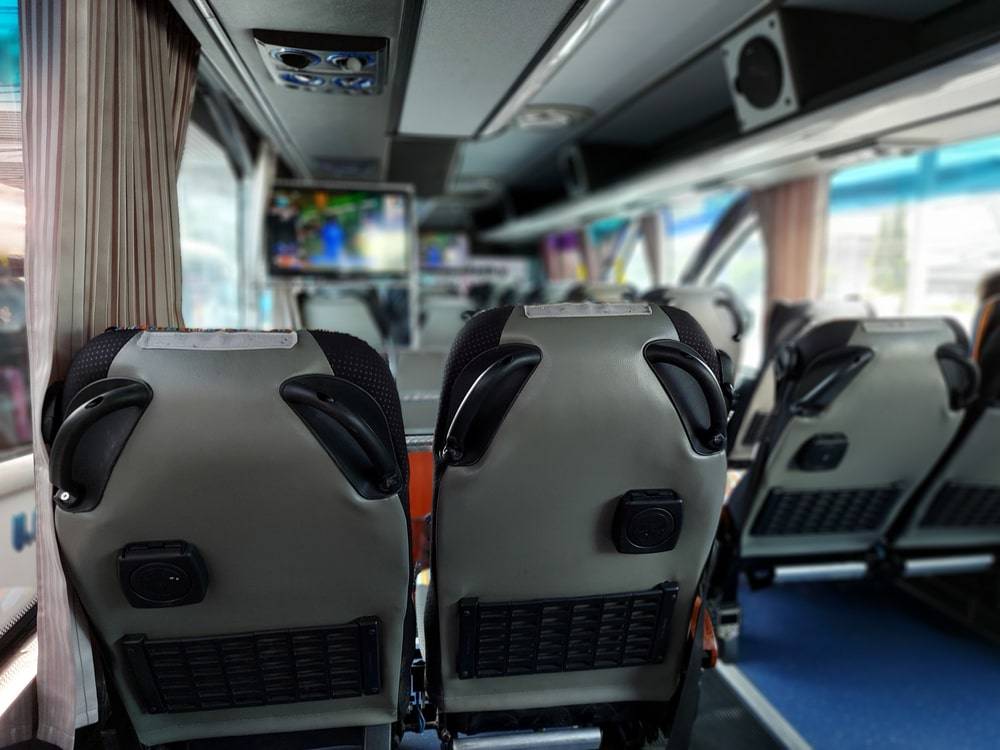 Traveling by bus between Vienna and Budapest isn't just about getting from point A to B. Modern buses provide a range of amenities that can make the journey comfortable and enjoyable. Here's a breakdown of what travelers can typically expect:
Wi-Fi Connectivity
Overview: Most leading bus providers offer free onboard Wi-Fi. This allows passengers to stay connected, check emails, stream content, or share updates on social media.
Limitations: Bear in mind that the connection speed might not be suitable for heavy streaming or large downloads. Some buses may also have data restrictions.
Power Outlets
Overview: Many buses feature power outlets or USB charging points, allowing passengers to charge phones, tablets, or laptops during the journey.
Placement: Outlets are usually situated by the seats, either between them, below, or sometimes overhead.
Reclining Seats and Legroom
Comfort: Contemporary buses prioritize passenger comfort, offering adjustable reclining seats. This feature is particularly beneficial for longer journeys.
Space: Most buses also ensure ample legroom, while premium or luxury services may provide even more spacious seating arrangements.
Restrooms
Availability: Onboard toilets are typically present in long-distance buses. They're usually located at the rear of the bus.
Maintenance: While these facilities are regularly cleaned, it's always good to carry personal hygiene products for added comfort.
Air Conditioning and Heating
Climate Control: To ensure a pleasant onboard environment, buses come equipped with air conditioning for warmer months and heating systems for colder periods.
Refreshments and Snacks
Vending Machines: Some buses have vending machines that dispense snacks or drinks. It's handy to have small change for these.
Complimentary Services: Premium bus services might offer complimentary refreshments, which could include hot drinks, bottled water, or packaged snacks.
Entertainment
Personal Screens: Certain luxury or premium buses feature individual entertainment screens, offering movies, music, or even games.
Shared Screens: Some buses might have overhead screens that play movies or shows during the journey.
Storage Spaces
Overhead: Most buses come with overhead storage compartments suitable for backpacks or smaller bags.
Below the Bus: The luggage hold beneath the bus is where larger suitcases or items can be stored safely during travel.
Tips
Verify Amenities: Always check with the specific bus provider about the available amenities, as these can vary depending on the bus type or service chosen.
Headphones: If you plan to listen to music or watch movies, it's courteous to use headphones to avoid disturbing fellow passengers.
Stay Hydrated: For buses that don't offer refreshments, it's a good idea to bring your own water bottle to stay hydrated during the journey.
Baggage Policy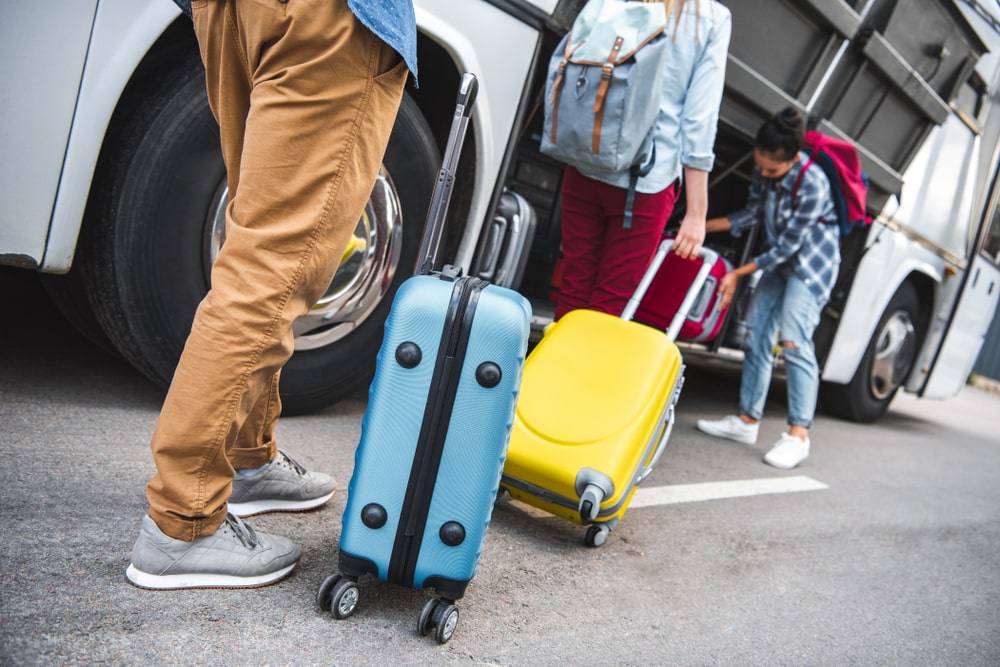 When traveling by bus between Vienna and Budapest, understanding the baggage policy can make the difference between a smooth journey and unexpected complications. While specific policies can vary slightly between bus service providers, there are general guidelines and practices common to most:
Carry-On Baggage
Quantity: Passengers are typically allowed one small carry-on bag, like a backpack or handbag, which can be placed in the overhead compartment or under the seat in front of them.
Dimensions: While specifics can vary, most companies have a size limit for carry-on items, typically ensuring they're no larger than a standard backpack.
Checked Baggage
Quantity: Most companies permit one to two pieces of checked baggage that can be stowed in the luggage compartment below the bus.
Weight Limit: A common weight limit for individual pieces ranges from 20kg to 30kg. It's essential to check in advance to avoid overage fees or repacking at the station.
Dimensions: Oversized items like ski equipment or musical instruments might require prior notification or might incur additional fees.
Excess or Oversized Baggage
Fees: Carrying baggage beyond the standard allowance usually results in additional charges. Rates can depend on the service provider, size, and weight of the extra items.
Booking in Advance: If you anticipate having excess or oversized baggage, it's advisable to inform the bus company in advance to ensure space availability and understand any associated costs.
Special Items
Bicycles, Sporting Equipment, and Instruments: Some buses accommodate these, but often they require advance notification, and fees may apply.
Mobility Devices: Wheelchairs, walkers, or other mobility aids are generally carried free of charge but notify the company ahead of your travel date to ensure appropriate accommodations.
Prohibited Items
General: Items that are hazardous, explosive, flammable, or illegal are typically prohibited in both carry-on and checked baggage.
Specifics: It's essential to refer to the bus company's policy for a detailed list of prohibited items.
Tips
Luggage Tags: Always label your checked baggage with your name, contact information, and final destination.
Valuables: Keep valuables like electronics, jewelry, and important documents in your carry-on baggage and not in checked luggage.
Check Policy in Advance: Given the variance between bus companies' baggage policies, always refer to the specific provider's guidelines before your travel date.
Tips for a Comfortable Journey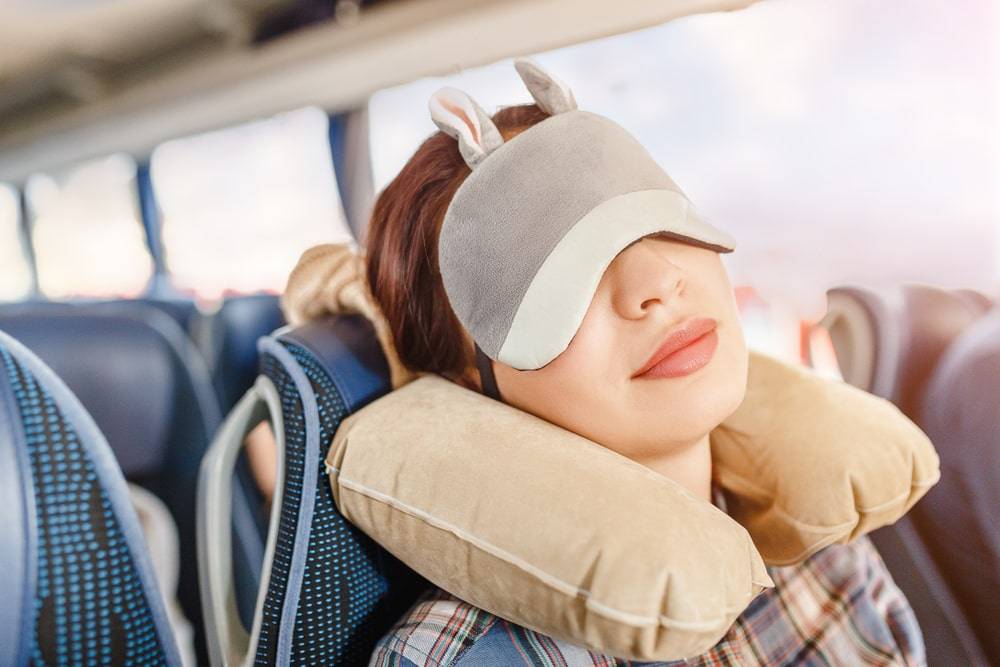 Traveling by bus between Vienna and Budapest offers an opportunity to view scenic landscapes and experience a relaxing journey. However, spending several hours on the road requires preparation to ensure utmost comfort. Here are some tips to enhance your travel experience:
Wear Comfortable Clothing
Opt for loose, breathable fabrics. Avoid tight clothing that might become uncomfortable during prolonged sitting.
Layering can be useful since bus temperatures might vary; you can adjust accordingly.
Stay Hydrated
Carry a reusable water bottle. While some buses might offer refreshments, having your own ensures you remain hydrated throughout the journey.
Avoid excessive caffeine or alcohol, as these can lead to dehydration.
Snacks and Meals
Pack light snacks like nuts, fruit, or granola bars. For longer journeys or if traveling during meal times, consider a sandwich or other easy-to-eat items.
Avoid overly spicy or aromatic foods, as they might disturb fellow passengers.
Mobility and Stretching
Use rest stops to stretch your legs and promote circulation.
Onboard, occasionally rotate your ankles, flex your toes, and adjust your sitting position to prevent stiffness.
Entertainment
Download movies, podcasts, or music before the journey, especially if you're uncertain about Wi-Fi availability.
Consider packing a book, magazine, or travel journal.
Sleep and Rest
If you plan to nap, consider a neck pillow and lightweight blanket.
Earplugs and an eye mask can help block out noise and light.
Personal Hygiene
Carry hand sanitizer and wet wipes for a quick refresh, especially if the journey is long or if you plan to eat onboard.
Consider packing a small toothbrush and toothpaste to freshen up before arriving.
Health Precautions
For those prone to motion sickness, consider over-the-counter medication or natural remedies like ginger tablets.
Carry any necessary medications and ensure they're easily accessible.
Safety
Keep an eye on your belongings during stops.
Store valuables in a money belt or hidden pouch, especially if you plan to sleep.
Social Etiquette
Respect fellow passengers' space. Avoid occupying empty seats with bags if the bus is filling up.
Use headphones for audio entertainment, keeping the volume at a level that won't disturb others.
Be Prepared for Emergencies
Always have a copy of your ticket, ID, and essential contact numbers.
Familiarize yourself with the bus's emergency exits and safety procedures.
Exploring Budapest on Arrival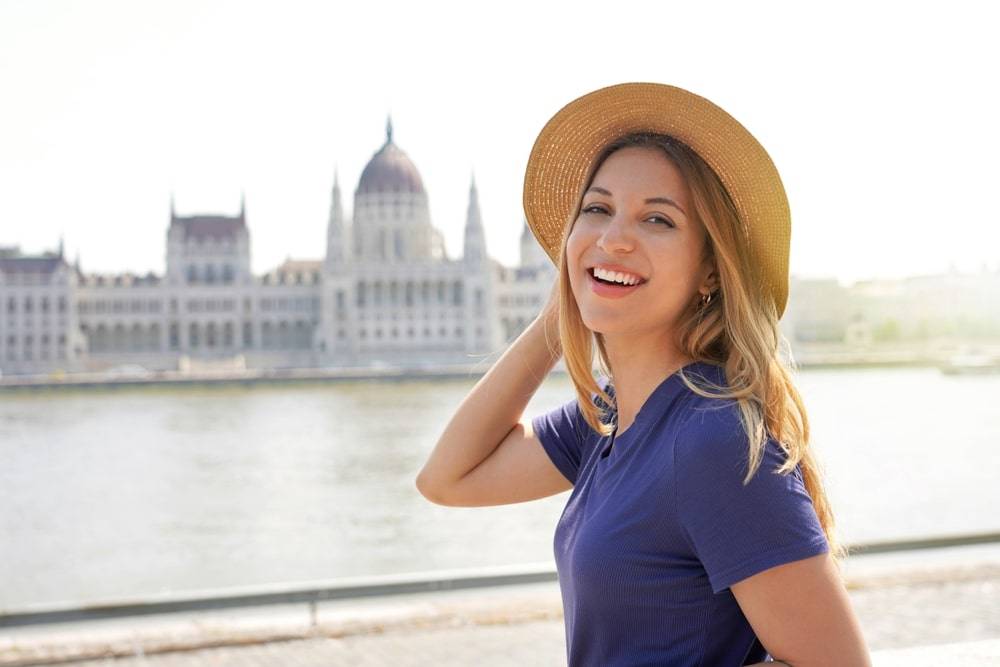 Budapest, the enchanting capital of Hungary, boasts a rich tapestry of history, culture, and natural beauty. Once you've reached Budapest after your bus journey from Vienna, here's a guide to help you make the most of your visit:
Iconic Attractions
Buda Castle & Castle Hill: This historic castle offers breathtaking views of the Danube and Pest side of the city.
Parliament Building: An architectural masterpiece, it's one of Europe's oldest legislative buildings.
Chain Bridge: The city's first bridge, connecting Buda and Pest, is a marvel, especially when illuminated at night.
St. Stephen's Basilica: This grand neo-Renaissance church offers panoramic views from its dome.
Thermal Baths
Budapest is famous for its thermal baths, with the Széchenyi Thermal Bath and Gellért Spa being the most renowned. Dive into the warm waters and relax after your journey.
Culinary Delights
Hungarian cuisine offers a feast for the senses. Try traditional dishes like goulash, chimney cake, or pörkölt.
Explore the Central Market Hall to sample local produce and specialties.
Cultural Activities
Visit the Hungarian State Opera House for an opera or ballet performance.
The Hungarian National Museum provides insight into Hungary's rich history and heritage.
Danube River
Consider a river cruise to see Budapest's landmarks lit up at night.
The Margaret Island in the middle of the Danube is perfect for a peaceful retreat with parks and recreational spaces.
Nightlife
Budapest's "ruin bars" in the Jewish Quarter, like Szimpla Kert, offer a unique nightlife experience within dilapidated buildings turned into eclectic bars.
Numerous clubs and bars offer diverse music, from traditional Hungarian to modern beats.
Local Transport
Budapest has an efficient public transport system, including trams, buses, and the metro. Purchase a Budapest Card for unlimited travel and additional discounts at attractions.
Walking is also a great way to explore the city, especially the historic districts.
Tips for Travelers
Currency: Hungary uses the Hungarian Forint (HUF). While many places accept credit cards, it's good to have some cash on hand.
Language: Hungarian is the official language. While many in the tourist industry speak English, learning a few basic phrases can enhance your experience.
Safety: Budapest is generally safe for tourists, but like in any major city, remain aware of your surroundings and avoid poorly lit areas at night.
Conclusion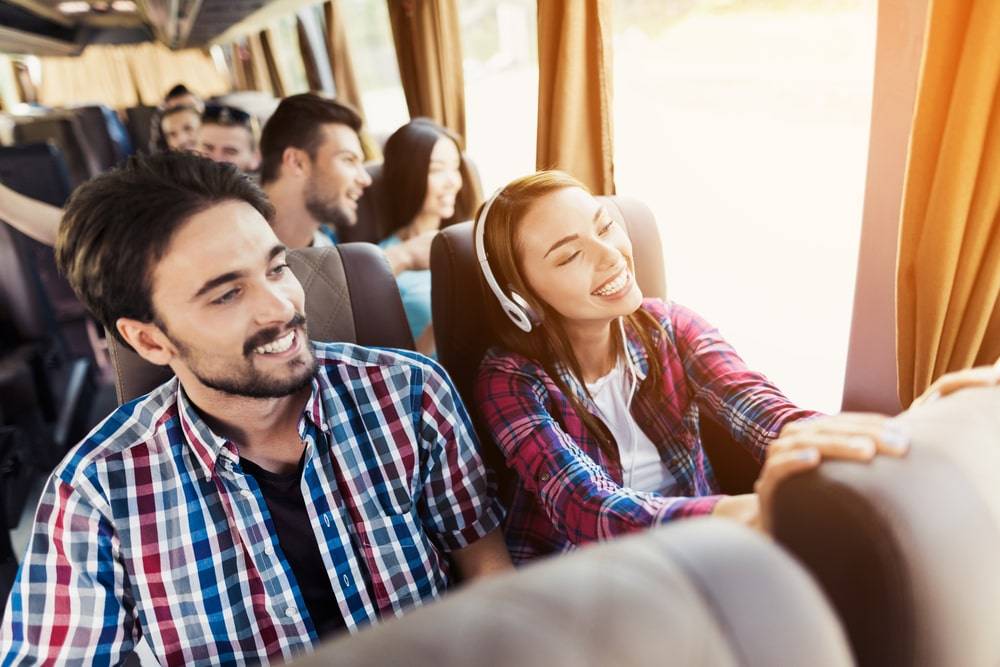 Traveling from Vienna to Budapest by bus is not only an environmentally friendly and cost-effective option but also an opportunity to witness the evolving landscapes and beauty of Central Europe. As the journey unfolds, travelers can benefit from the modern comforts of today's bus services, while also gearing up to explore the magnetic appeal of Budapest upon arrival.
From the ornate architectural masterpieces to the simmering thermal baths, the vibrant local markets to the pulsating nightlife, Budapest beckons with a promise of unforgettable experiences. As with any journey, preparation and awareness ensure a seamless travel experience, and our guide aims to equip travelers with just that.
Whether you're a solo adventurer, a family on vacation, or a group of friends seeking new horizons, the journey from Vienna to Budapest is sure to be etched in your memory. Here's to roads less traveled, destinations more explored, and memories forever cherished. Safe travels!
Popular excursions in Budapest
Please list e-mail or phone number linked to your account to receive restore password link.