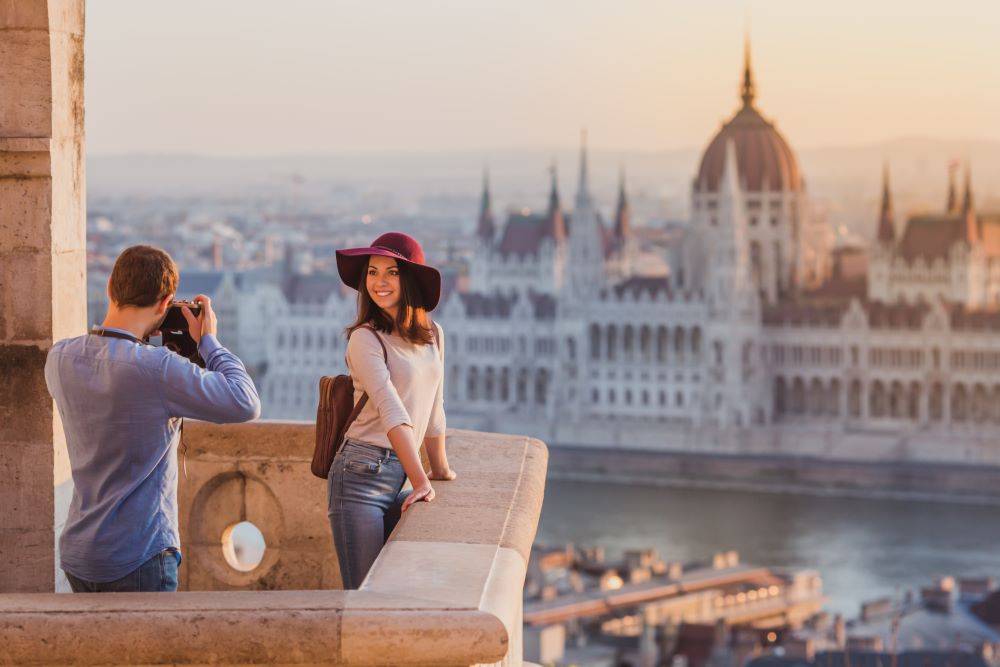 Central Europe, a tapestry of history, culture, and breathtaking landscapes, has long been a favorite destination for travelers from around the world. Among its most celebrated jewels are three cities that have stood the test of time, each one offering a unique blend of past and present, tradition and innovation: Prague, Vienna, and Budapest.
You may be interested in: Day Trips From Budapest and Day trip from Budapest to Vienna.
Prague, known as "The City of a Hundred Spires," beckons with its fairytale-like ambiance, cobbled streets, and iconic architecture. Vienna, the Imperial City, speaks of opulence, grandeur, and an unparalleled musical legacy. Lastly, Budapest, aptly termed "The Pearl of the Danube," is a city of thermal baths, grand boulevards, and a confluence of cultures. These cities, while distinct in their offerings, share a rich tapestry of history, having seen empires rise and fall, and having been at the crossroads of cultures and epochs.
For travelers seeking a journey that combines the allure of ancient history with modern sophistication, this trio offers an unparalleled experience. This itinerary is designed to guide you through the best of Prague, Vienna, and Budapest in a seamless travel experience, ensuring you soak in the essence of each city and leave with memories that will last a lifetime. Whether you're a history buff, a culinary enthusiast, or simply someone seeking a unique travel experience, this journey through the heart of Central Europe promises to be unforgettable.
Table of contents
General Travel Tips for Prague, Vienna & Budapest
Central Europe, especially the cities of Prague, Vienna, and Budapest, offers an enriching travel experience with its mix of history, culture, and modern vibes. To ensure a smooth and enjoyable journey, here are some general travel tips tailored for these destinations:
Best Time to Visit
Spring (April to June) and Autumn (September to October): Mild temperatures and fewer tourists make these periods ideal for exploration.
Summer (July to August): Peak tourist season. Expect larger crowds, especially in popular spots, but also vibrant events and festivals.
Winter (November to February): Cold, yet enchanting, especially if you enjoy festive lights, Christmas markets, and fewer tourists.
Transportation Options Between Cities
Trains: Efficient and scenic, the train network connects these cities conveniently. Consider the Railjet service for a faster connection.
Buses: Often more economical than trains, with companies like FlixBus and RegioJet offering comfortable services.
Flights: Quick but usually unnecessary given the close proximity of these cities. Also, you might miss out on the scenic countryside.
Car Rentals: Ideal for those who wish to make stops in smaller towns or explore the countryside. Ensure you're aware of cross-border rental policies.
Local Currency and Payment Methods
Prague: Czech Koruna (CZK). However, Euros might be accepted at some touristy places.
Vienna: Euro (EUR)
Budapest: Hungarian Forint (HUF), but like Prague, some places might accept Euros.
Tip: Always keep some local currency for places that don't accept cards. However, credit/debit cards are widely accepted, and ATMs are readily available.
Language Tips and Common Phrases
While English is commonly spoken in tourist areas, learning a few basic phrases can enhance your experience:
Czech (Prague): Děkuji (Thank you), Ahoj (Hello)
German (Vienna): Danke (Thank you), Hallo (Hello)
Hungarian (Budapest): Köszönöm (Thank you), Szia (Hello)
Invest in a translation app or pocket dictionary for more complex interactions.
Safety and Etiquette
All three cities are generally safe, but like anywhere, be cautious of pickpockets in crowded areas.
Respect local customs and traditions, especially when visiting religious sites.
Tipping: In restaurants, it's customary to leave a tip of around 5-10%, unless service charge is included.
Connectivity
Prepaid SIM cards are readily available for tourists, offering good data packages.
Free Wi-Fi is common in hotels, restaurants, and some public areas. However, using a VPN is recommended for added security.
Packing Tips
Comfortable walking shoes are a must, given the amount of exploration on foot.
Carry a lightweight rain jacket or umbrella.
For winter travel, pack warm clothing, including gloves, scarves, and hats.
Stay Informed
Check for any public holidays or events that might affect the opening hours of attractions.
Stay updated on any travel advisories or local regulations, especially if traveling during uncertain times.
With these general travel tips in hand, you're all set to embark on a memorable journey through the mesmerizing cities of Prague, Vienna, and Budapest. Enjoy the perfect blend of the old-world charm and contemporary vibes that these cities offer. Safe travels!
Vienna: The Imperial City
The heart of the Austro-Hungarian Empire, Vienna has long stood as a symbol of grandeur, culture, and elegance. A city where every street corner whispers tales of emperors and composers, Vienna seamlessly marries its imperial history with a modern and vibrant arts scene. Here's an itinerary to experience the best of Vienna in 3 days:
Day 4: Vienna's Historic Center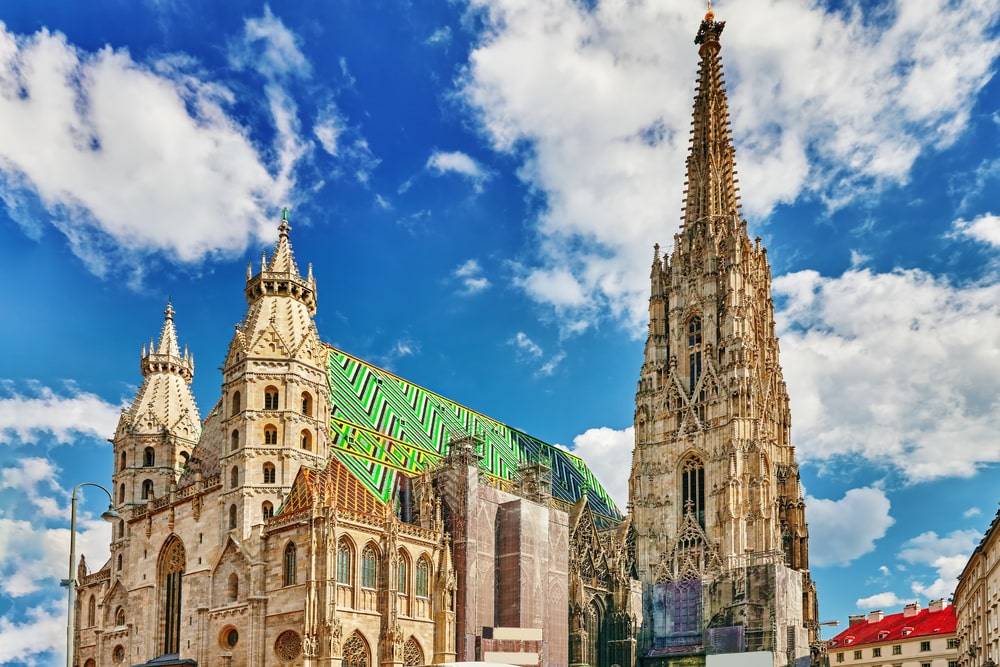 Hofburg Imperial Palace: Once the center of the vast Habsburg Empire, this palace complex houses several museums, including the Sisi Museum and the Imperial Silver Collection.
St. Stephen's Cathedral: A Gothic masterpiece in the heart of the city. Climb its tower for a panoramic view of Vienna.
Graben & Kohlmarkt: Wander through these historic shopping streets lined with luxury boutiques and traditional coffeehouses.
Afternoon break at a traditional Viennese coffeehouse: Try Café Central or Café Demel for an authentic experience. Order a Sachertorte or Apfelstrudel for a sweet treat.
Day 5: Palaces and Art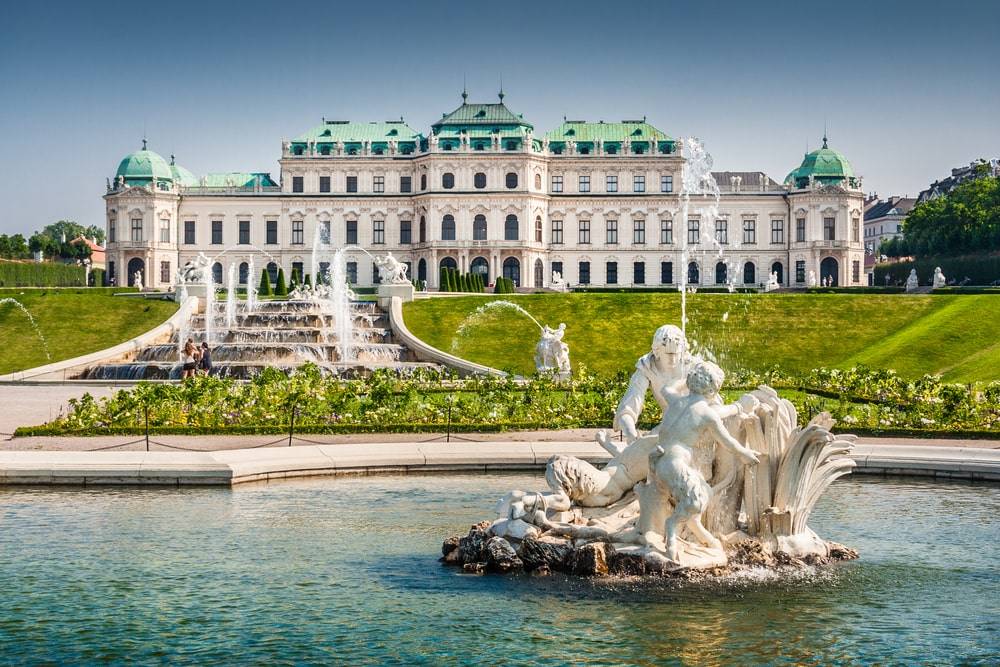 Schönbrunn Palace: A former summer residence of the Habsburgs. Explore the grand rooms, wander through the vast gardens, and perhaps visit the world's oldest zoo located on its grounds.
Belvedere Palace: Home to Austrian art including Gustav Klimt's "The Kiss". The palace's gardens offer a peaceful retreat.
Museumsquartier: This innovative space hosts a range of museums, from the Leopold Museum with its extensive collection of modern Austrian art to the contemporary MUMOK. End your day at one of its trendy cafes or bars.
Day 6: Music, Riversides, and Modern Vienna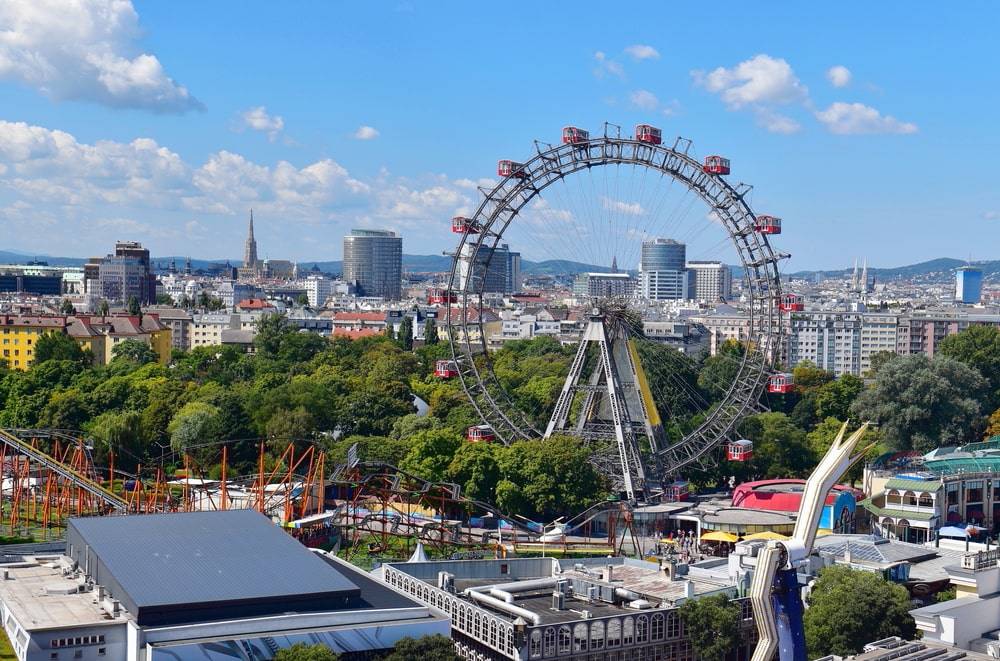 House of Music (Haus der Musik): Delve into the world of sound and the rich musical history of Vienna, home to many great composers like Mozart, Beethoven, and Schubert.
Naschmarkt: Vienna's most popular market. Try some local delicacies or simply enjoy the vibrant atmosphere.
Danube Canal: Take a leisurely walk or bike ride. Along the way, you'll find street art, pop-up bars, and restaurants.
Prater: End your day with a visit to this large public park. Its iconic Giant Ferris Wheel offers an unmatched view of the city, especially during sunset.
Eating in Vienna:
Breakfast: Start your day with a 'Wiener Frühstück'—typically coffee, bread, butter, and jam.
Local Delicacies: Don't miss out on trying Wiener Schnitzel, Goulash, and for dessert, the aforementioned Sachertorte.
Dinner: Visit the historic Grinzing neighborhood for traditional Heuriger (wine taverns) where you can enjoy local wines and Austrian dishes in a cozy ambiance.
Note on Music in Vienna: This city is renowned as the "City of Music". Consider booking a concert, perhaps at the Vienna State Opera or at the Musikverein, for a quintessential Viennese experience.
With its magnificent palaces, world-class museums, and rich musical heritage, Vienna offers travelers an immersive dive into a city where the past and present coexist harmoniously. Whether you're a history enthusiast, an art lover, or a music aficionado, Vienna has something to captivate every visitor.
Budapest: The Pearl of the Danube
Straddling the majestic Danube River, Budapest is a city of thermal baths, grand boulevards, and architectural wonders. The fusion of two historic cities, Buda and Pest, this Hungarian capital offers a unique mix of the old world and contemporary European vibrancy. Dive into the allure of Budapest with this 3-day itinerary:
Day 7: Buda - The Historic Heart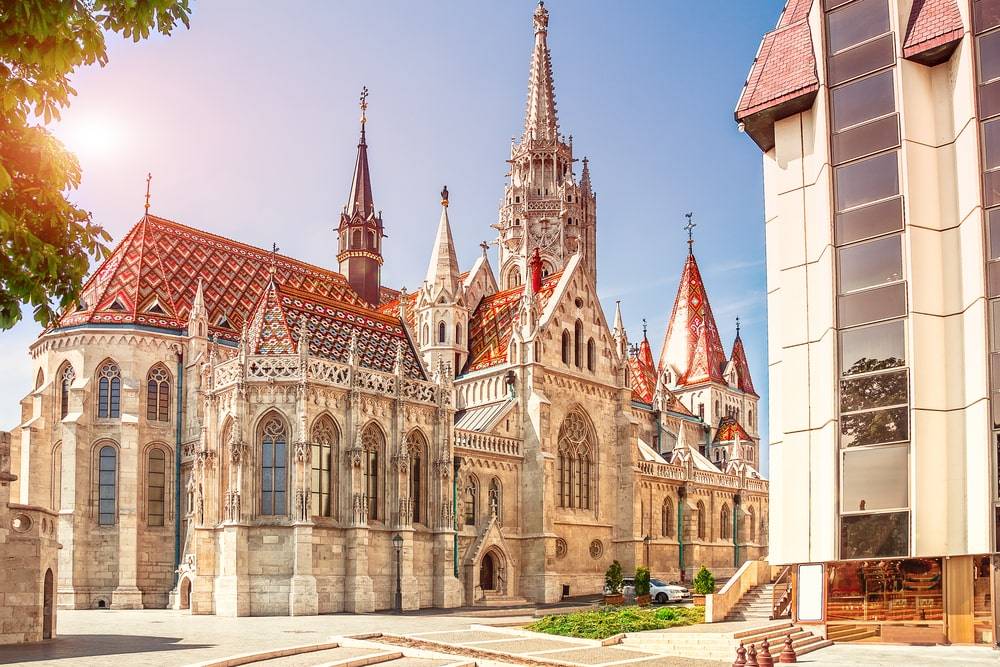 Buda Castle: Begin with this UNESCO World Heritage site. The historical castle and palace complex of the Hungarian kings offers panoramic views of the city.
Fisherman's Bastion: This neo-Gothic and neo-Romanesque terrace is perfect for those postcard-like photos of Budapest.
Matthias Church: Located near the Bastion, its striking architecture and colorful roof tiles make it a must-visit.
Gellért Hill: For a bit of a hike, ascend this hill to find the Liberty Statue and enjoy another breathtaking view of the city.
Day 8: Pest - The Urban Beat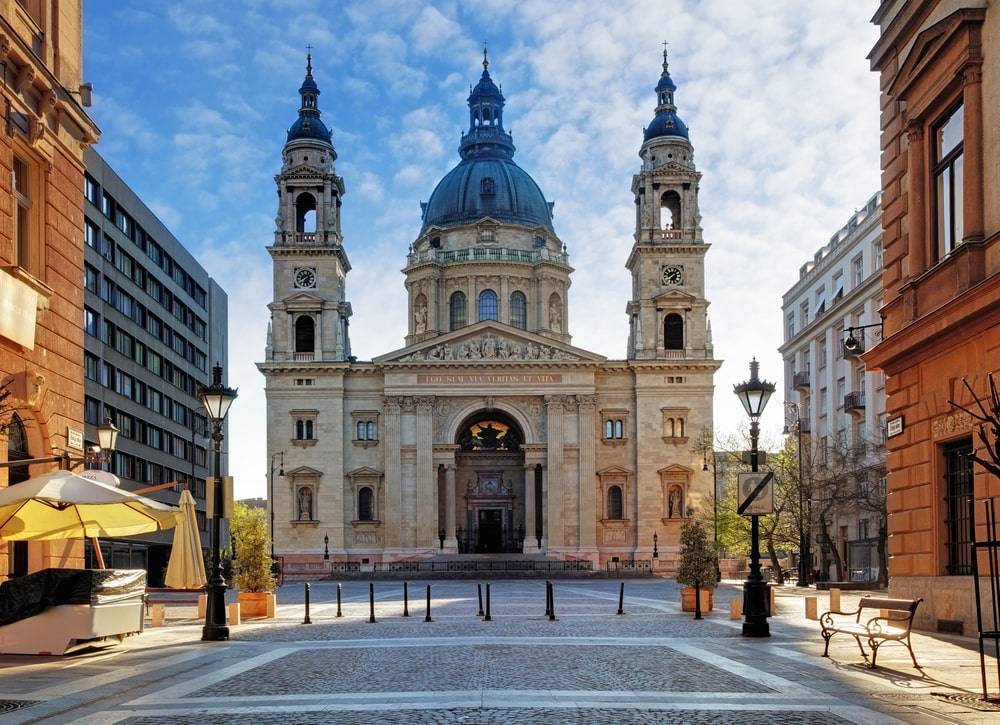 Hungarian Parliament Building: A striking example of Neo-Gothic architecture. Consider taking a guided tour inside.
St. Stephen's Basilica: Climb to the dome for a 360-degree view of Budapest.
Andrássy Avenue: A UNESCO World Heritage site, this avenue is lined with Neo-Renaissance mansions and luxury boutiques, leading you to the Heroes' Square and City Park.
Széchenyi Thermal Bath: In the City Park, unwind in Europe's largest medicinal bath, an iconic part of Budapest's spa culture.
Day 9: Culture, Shopping, and Nightlife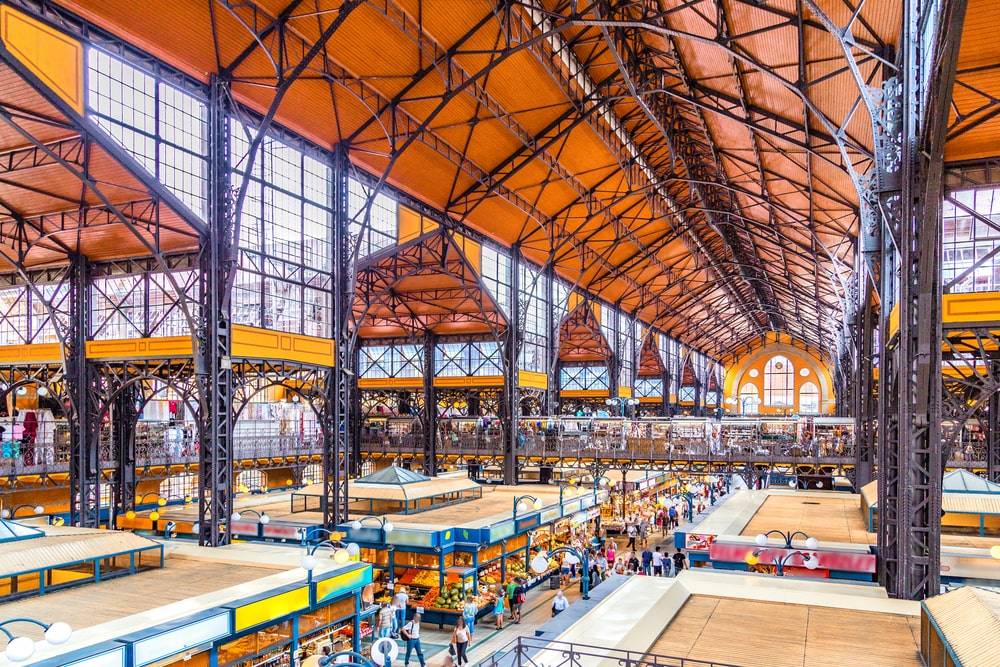 Great Market Hall: Start your day exploring this bustling market, sampling Hungarian specialties like chimney cake or lángos.
Dohány Street Synagogue: The largest synagogue in Europe and the second-largest in the world, this is a testament to Budapest's rich Jewish heritage.
Ruin Bars: As the evening sets, explore Budapest's unique nightlife scene by hopping between its famous ruin bars, abandoned buildings turned into hip bars and clubs.
Eating in Budapest
Breakfast: Enjoy a hearty Hungarian breakfast often consisting of fresh bread, cold cuts, cheeses, and boiled eggs.
Local Delicacies: Indulge in goulash soup, chicken paprikash, and pörkölt. For dessert, try the dobos torte or the creamy somlói galuska.
Dining: The Jewish Quarter in Pest offers a wide range of dining options, from traditional Hungarian to trendy global cuisines.
Bonus Tip: Consider taking a Danube River Cruise. It's especially magical in the evening when landmarks like the Buda Castle, Parliament, and bridges are illuminated.
Budapest, often dubbed as the "Paris of the East," is a city that comes alive with its history, culture, and infectious energy. Whether you're soaking in thermal baths, admiring the Danube's views, or relishing its culinary delights, Budapest promises an unforgettable experience for every traveler.
Optional Day Trips from Each City
When exploring Central Europe's iconic cities of Prague, Vienna, and Budapest, it's worth considering a few day trips to the surrounding areas. These excursions provide a chance to experience the rich landscapes, historical sites, and unique cultures outside the bustling urban centers.
From Prague: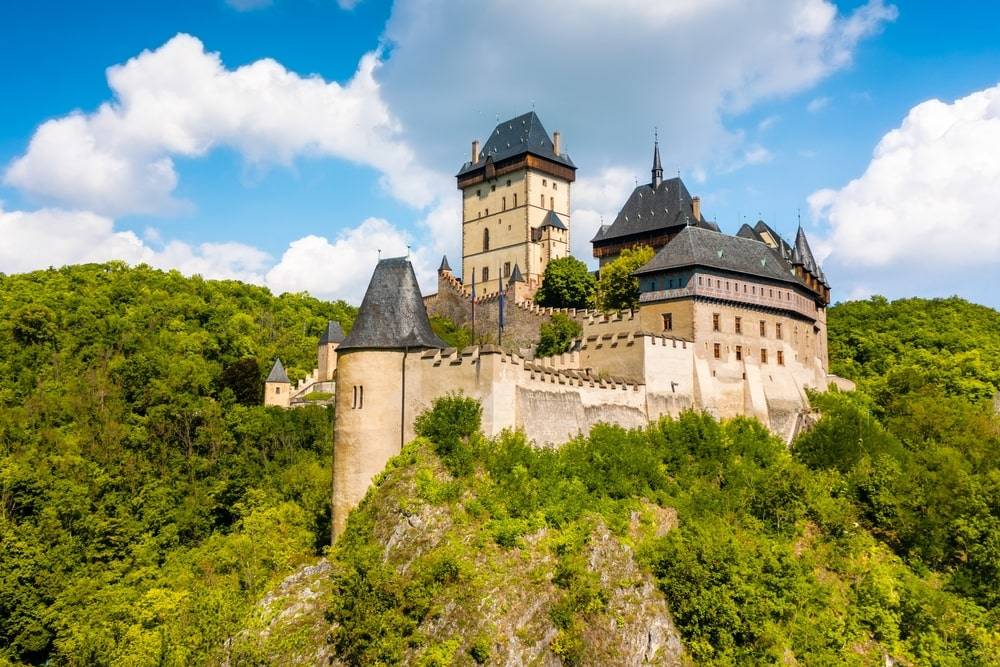 Kutná Hora: Approximately an hour away from Prague, Kutná Hora boasts impressive Gothic churches like Saint Barbara's Church. It's also known for the Sedlec Ossuary (Bone Church), a small Roman Catholic chapel decorated with human bones.
Český Krumlov: A UNESCO World Heritage site, this picturesque town features a stunning castle, winding streets, and Baroque theaters. The Vltava River meanders through, offering opportunities for rafting.
Karlštejn Castle: Just a short train ride from Prague, this medieval fortress was built by Holy Roman Emperor Charles IV and holds a collection of holy relics and crown jewels.
From Vienna: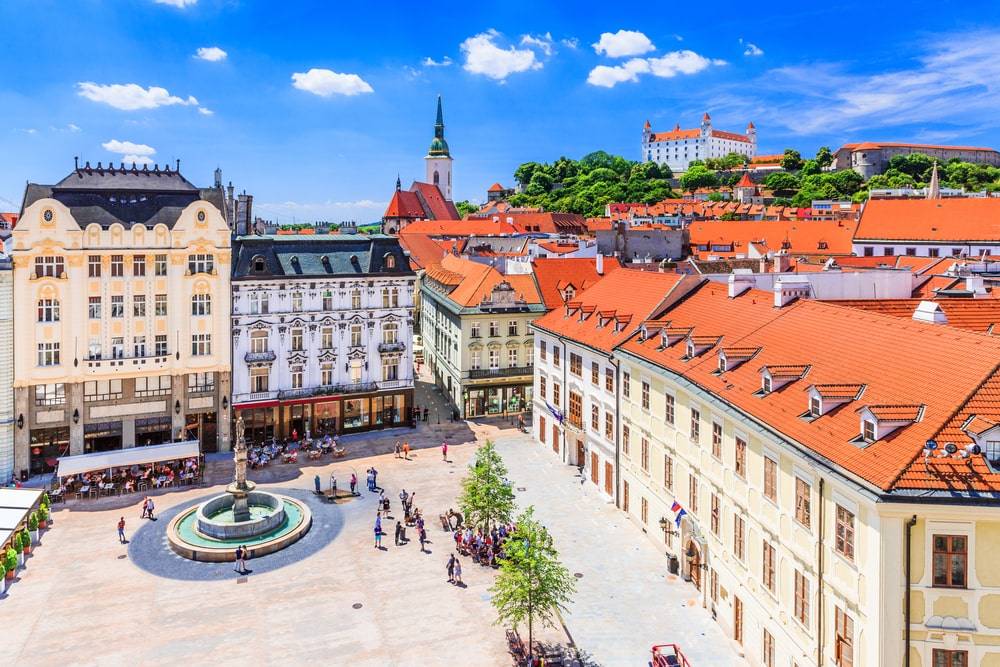 Bratislava, Slovakia: Only an hour away from Vienna by train or boat, Bratislava, the capital of Slovakia, presents a charming old town, a castle with panoramic views, and unique statues dotted around the city.
Wachau Valley: Renowned for its wine, picturesque landscapes, and historic architecture, the Wachau Valley is a UNESCO World Heritage site. Consider a Danube River cruise or bike tour for a delightful experience.
Graz: Austria's second-largest city offers a mix of new and old, with a well-preserved old town, innovative art museums, and the impressive Schlossberg—a hill with clock tower and fortress remains.
From Budapest: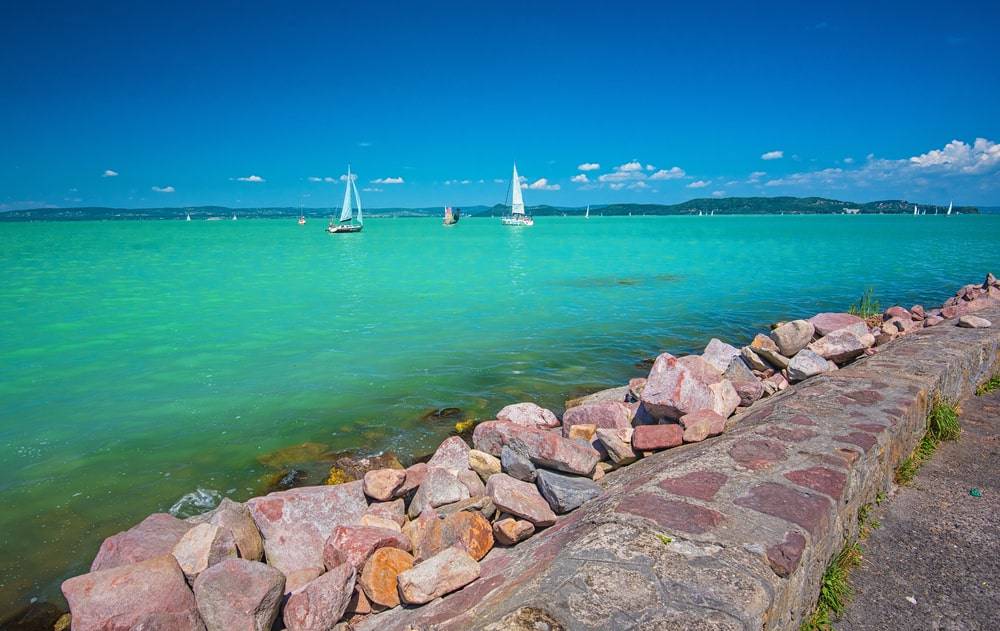 Esztergom: Located on the banks of the Danube, Esztergom is one of Hungary's oldest towns. It's renowned for its massive basilica—the largest church in Hungary—and offers beautiful views of Slovakia across the river.
Szentendre: A quaint town known for its museums (like the Marzipan Museum and the Open-Air Ethnographic Museum), art galleries, and Serbian Orthodox churches. Its cobbled streets and Mediterranean vibes make for a relaxed trip.
Lake Balaton: Often called the "Hungarian Sea", Lake Balaton is Central Europe's largest freshwater lake. The town of Tihany, with its famous Benedictine Abbey, offers panoramic views of the lake.
While the primary cities of Prague, Vienna, and Budapest each pack a wealth of experiences, these day trips will further enrich your Central European journey, offering a blend of nature, culture, and history. Whether you seek relaxation, adventure, or education, there's a destination awaiting a short distance from each major city.
Conclusion
Central Europe, with its meld of history, culture, and scenic beauty, is truly a traveler's delight. The cities of Prague, Vienna, and Budapest, each brimming with its own unique charm, present a harmonious blend of past and present. From Prague's fairy-tale allure to Vienna's imperial grandeur and Budapest's Danube-draped elegance, every step in this region promises an encounter with awe-inspiring architecture, compelling stories, and vibrant local life.
But beyond the well-trodden paths of these urban centers lie the equally enchanting day-trip destinations. Whether it's the bone-adorned chapels of Kutná Hora, the rolling vineyards of the Wachau Valley, or the serene waters of Lake Balaton, these places further weave the intricate tapestry of Central Europe's diverse landscapes and cultures.
In embarking on this journey, travelers don't merely visit destinations; they step into living narratives, each chapter revealing a new facet of the region's rich tapestry. With every bridge crossed, every palace explored, and every local delicacy savored, one not only discovers the heart of Central Europe but also often finds themselves leaving a piece of their own heart behind.
In essence, Prague, Vienna, and Budapest, along with their surrounding treasures, are not just places on a map. They are timeless experiences, waiting to be lived, cherished, and revisited, time and again.
Popular excursions in Budapest
Please list e-mail or phone number linked to your account to receive restore password link.