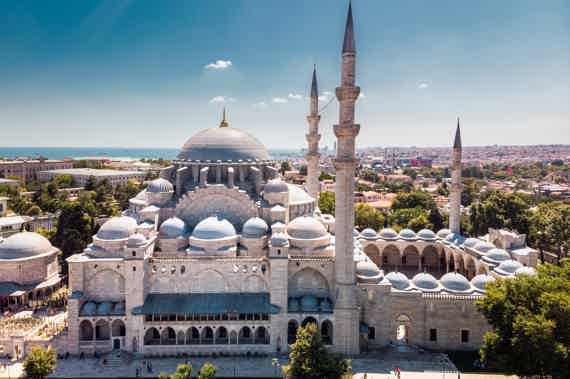 Istanbul - Old city, combination tour
Important tour to have in Istanbul. The Center of 4 empires in the history as Roman Empire, Eastern Roman (Byzantine) Empire, Latin Empire.
tomorrow at 08:45
Sun, 26 Mar, 08:45
Istanbul - Old city, afternoon
See the most precious jewellery exhibition of Ottoman dynasty in it. See the bedroom of sultans and learn about secret life of them with women in their harems.
tomorrow at 12:45
Sun, 26 Mar, 12:45
Tours near the attraction
Best of Istanbul in 1 Day
This Special Full Day tour takes you to the best main tourist attractions that are a must for any visitor to Istanbul, especially for the first time visitır. This tour includes the Topkapi Palace, Blue Mosque, Hagia Sophia, The Hippodrome, and the worlds-famous Grand Bazaar.
The Best Topkapi Palace Tours in Istanbul 2023
3 guided tours to Topkapi Palace in Istanbul (Turkey). Discover the city on a sightseeing tour and explore the Topkapi Palace with our live or audio guide. Easy online booking and payment.