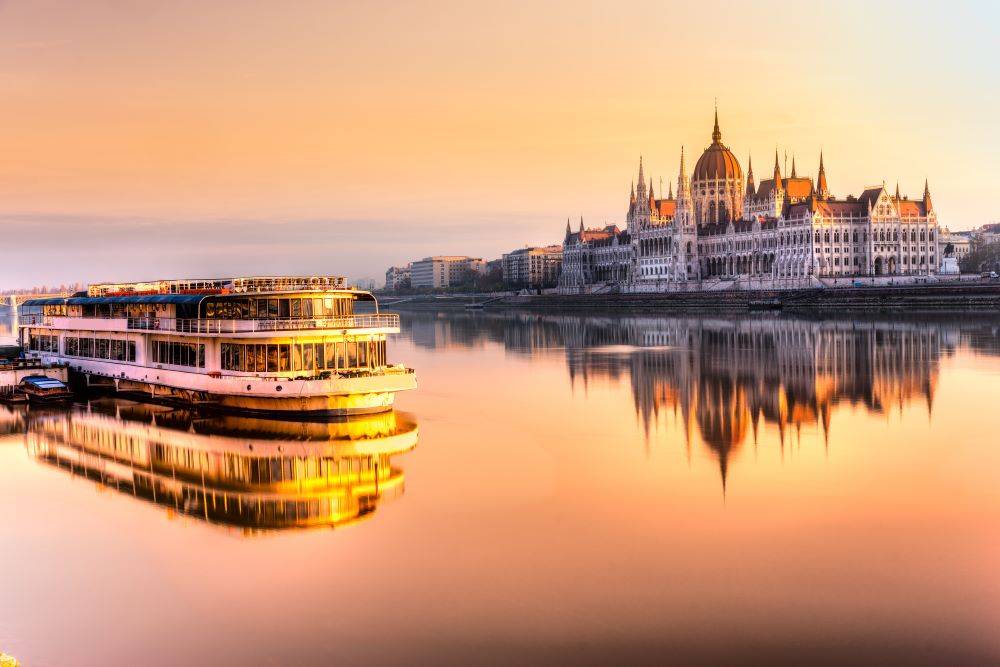 The journey from the magnetic heart of Budapest to the imperial elegance of Vienna is an unforgettable voyage filled with historical marvels and serene landscapes. Both cities have played pivotal roles in European history, and exploring them through the Danube's waters offers an unparalleled perspective.
You may be interested in: Day Trips From Budapest and Day trip from Budapest to Vienna.
Table of contents
Why Choose a Boat Journey?
Transportation is not just about getting from point A to point B; it's about the experience in between. A boat journey, particularly between two culturally rich cities like Budapest and Vienna, offers unique benefits that other modes of transportation can't match:
Scenic Views
Unlike planes or trains, a boat navigates through the heart of the landscape, offering unparalleled panoramic views. Cruising the Danube, one witnesses the transformation of urban grandeur into untouched natural beauty, with historic landmarks, lush vineyards, and ancient fortresses punctuating the horizon.
Tranquil Pace
In our fast-paced world, a boat journey invites travelers to slow down. The gentle rhythm of the water, the fresh breeze, and the vastness of the river encourages introspection and a deeper appreciation of the journey.
A Journey Through History
The Danube, Europe's second-longest river, has witnessed the rise and fall of empires, the flourish of trade, and the march of armies. Traveling by boat provides a tangible connection to this rich history, allowing passengers to experience the tales of yore in a way that books or lectures cannot capture.
Unique Experiences
Many boat services offer onboard amenities such as cultural performances, lectures on local history, and gourmet meals that mirror the region's culinary heritage. These curated experiences enhance the journey, making it not just about the destination, but the voyage itself.
Environmentally Friendly
When compared to air travel or road journeys, boat travel, especially on modern vessels, tends to have a lower carbon footprint, making it a more eco-friendly choice for environmentally conscious travelers.
In conclusion, choosing a boat journey is not merely a transportation decision but a choice of experience. It's about immersing oneself in the ebb and flow of the river, the stories it carries, and the timeless landscapes it reveals. For those willing to embrace the journey as much as the destination, there's no better way to travel between Budapest and Vienna.
Different Boating Options
The majestic journey between Budapest and Vienna offers a myriad of boating options, each tailored to cater to diverse travel preferences. From luxury to budget-friendly, from group tours to intimate experiences, there's a choice for everyone.
Scheduled River Cruises
Description: These are luxurious ships, often part of larger cruise lines, which offer multi-day trips along the Danube, with Budapest and Vienna being popular stops.
Services: Guests can expect guided tours at each stop, onboard entertainment, gourmet dining experiences, and upscale accommodations. Many of these cruises also include expert lectures on regional history, wine tastings, and cultural performances.
Duration and Frequency: Ranging from a few days to a couple of weeks, depending on the itinerary. They usually operate from spring to fall, with some special themed cruises around Christmas and New Year.
Private Boat Hire
Description: For those looking for a bespoke experience, chartering a private boat offers unparalleled flexibility and intimacy.
Pros: Customizable routes, privacy, and a unique personal experience. Perfect for special occasions or for travelers with specific interests.
Cons: Typically more expensive than other options and requires some boating knowledge or hiring a crew.
Requirements and Costs: Boating licenses might be necessary for certain vessels. Costs can vary based on the size and luxury of the boat, duration, and whether a crew is hired.
Ferry Services
Description: These are practical and economical boats that transport passengers (and sometimes vehicles) from one point to another, without the frills of a cruise.
Frequency and Duration: Ferries between Budapest and Vienna operate regularly, making them an ideal choice for spontaneous travelers or those on a tight schedule. The journey can take anywhere from 5 to 8 hours, depending on stops and boat speed.
Amenities and Ticketing Options: Basic amenities such as restrooms and a snack bar might be available. It's advisable to book tickets in advance during peak travel seasons.
In summary, the journey between Budapest and Vienna offers a boat for every traveler. Whether you're seeking the luxurious embrace of a cruise, the tailored charm of a private charter, or the practicality of a ferry, the Danube is ready to welcome you aboard.
Highlights of the Journey
The boat journey from Budapest to Vienna is not just a means of transportation; it's a voyage through history, culture, and breathtaking landscapes. Here are some of the standout highlights one can anticipate:
Departing Budapest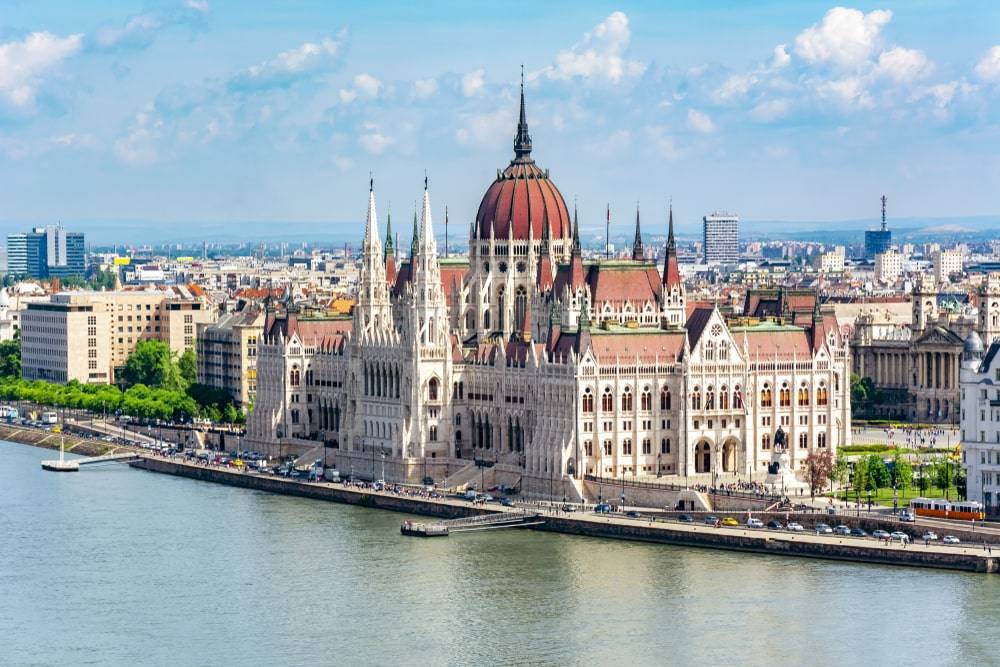 Parliament Building: As you begin your journey, the neo-Gothic splendor of the Hungarian Parliament Building is a sight to behold, especially with its reflection dancing on the Danube's waters.
Buda Castle: Perched atop Castle Hill, this historical palace complex offers a panoramic view of the city and stands as a testament to Hungary's rich history.
Chain Bridge: One of Budapest's most iconic landmarks, this suspension bridge connects Buda and Pest, offering a poignant farewell as you float past.
Cruising the Danube Bend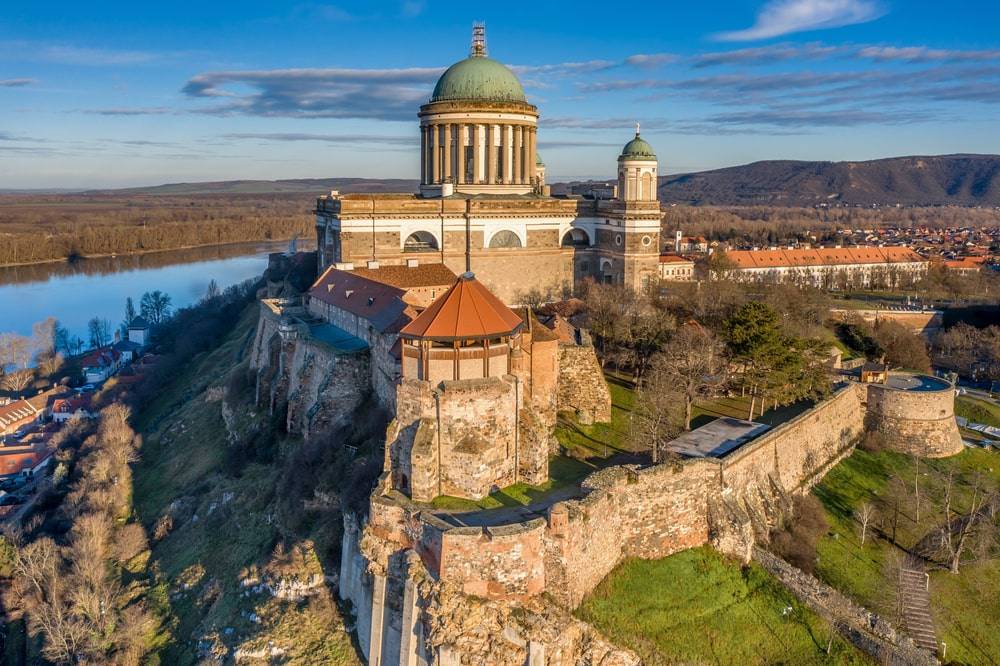 Esztergom: The seat of Hungary's Catholic Church, Esztergom boasts a magnificent basilica, Central Europe's largest church.
Visegrád: Known for the Royal Palace and the hilltop Citadel, Visegrád provides a peek into medieval Hungarian history amidst a backdrop of stunning landscapes.
Szentendre: Often referred to as the 'Artists' Village', this picturesque town is famed for its galleries, museums, and baroque architecture.
Entering Austrian Waters
Wachau Valley: A UNESCO World Heritage Site, the Wachau is renowned for its terraced vineyards, ancient ruins, and charming villages. Key stops include Dürnstein, where Richard the Lionheart was imprisoned, and Melk with its impressive Benedictine Abbey.
Bratislava: While technically in Slovakia, this city is a common stop and offers a blend of old-world charm and modernity. From Bratislava Castle to the historic Old Town, it's a delightful detour.
Arrival in Vienna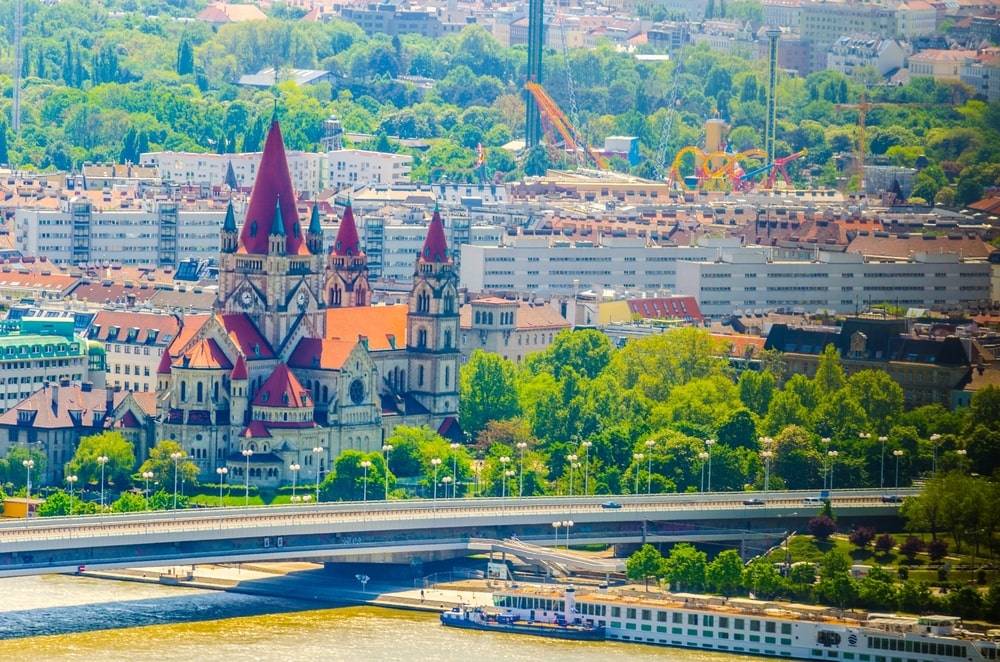 Danube Island: Before reaching the heart of Vienna, the boat passes by this long, narrow island, a recreational paradise for locals and visitors alike.
Vienna's Riverside Architecture: The city unveils itself with a blend of historic and modern architecture, from the baroque palaces to contemporary buildings, hinting at the cultural treasures that lie within its boundaries.
Schwedenplatz: Most boats dock near Schwedenplatz, which is not only a transportation hub but also a gateway to Vienna's bustling streets, historic coffeehouses, and musical wonders.
Each of these highlights offers a unique experience and paints a vivid picture of Central Europe's soul. By the time you dock in Vienna, you'll have not just traveled a distance, but also journeyed through centuries of history and culture.
Practical Information
Navigating the Danube between Budapest and Vienna requires more than just an adventurous spirit. Here's some essential practical information to ensure a smooth and enjoyable journey:
Best Times to Travel
Seasonal Considerations: The boat journey is most popular from late spring to early fall (April to October), when the weather is warm and the landscapes are in full bloom. However, be prepared for more tourists during these months.
Winter Travel: While some boat services operate during the winter months, be prepared for colder temperatures and potential disruptions due to icy conditions. On the plus side, the festive Christmas markets in both cities are a treat.
Ticketing and Costs
Booking in Advance: Especially during peak seasons, it's advisable to book tickets well in advance. This ensures not only availability but often better rates.
Price Range: Costs can vary based on the type of service. River cruises, being all-inclusive and luxurious, are on the pricier end. Ferries are more economical, while private boat hire can range based on boat size and amenities.
Facilities on Board
Amenities: Most commercial boats and cruises offer basic facilities like restrooms, seating areas, and snack bars or restaurants. Luxury cruises may feature upscale dining, entertainment options, Wi-Fi, and even spa facilities.
Accessibility: If traveling with persons with disabilities, it's essential to check in advance about the boat's accessibility features.
Travel Tips and Considerations
Documentation: While Hungary and Austria are both Schengen countries, it's advisable to keep passports and any necessary visas handy, especially if the boat makes stops in non-Schengen countries.
Packing Essentials: While day trips require minimal essentials, if you're on a longer journey, don't forget chargers, any medications, a good book, binoculars for sightseeing, and appropriate attire based on the weather.
Local Currency: While many boats accept credit cards, it's a good idea to have some Hungarian Forints (HUF) and Euros (EUR) for small purchases, especially if stopping at smaller towns along the way.
Time Consideration: Always arrive a bit earlier than your departure time, especially during peak seasons, to ensure timely boarding and a chance to settle in comfortably.
Being prepared with this practical information not only ensures a smoother journey but also allows travelers to immerse themselves fully in the experience without any last-minute hitches.
Extending the Experience
The boat journey between Budapest and Vienna is undeniably enriching, but the real adventure begins upon disembarking. Here are some recommendations to extend your experience and further immerse yourself in the splendors of these cities and their surroundings:
Exploring Vienna
Historic and Cultural Landmarks: Vienna is a treasure trove of history. Delve into its imperial past with visits to Schönbrunn Palace, Belvedere Palace, and the Hofburg. Don't forget the State Opera House for a dose of the city's renowned musical legacy.
Museums and Galleries: The MuseumsQuartier is one of the largest cultural areas in the world, housing renowned institutions like the Leopold Museum and MUMOK. Art lovers should also explore the Albertina and the Kunsthistorisches Museum.
Culinary Delights: Vienna is famous for its coffeehouse culture. Spend an afternoon sipping coffee at Café Central or Café Sacher. For a sweet treat, the Sachertorte is a must-try.
Parks and Recreation: The Prater, with its iconic Giant Ferris Wheel, offers recreational activities for all ages. For a tranquil escape, the Vienna Woods are just a short distance away.
Return Journey Considerations
Alternate Modes: While the boat journey offers a unique perspective, consider returning to Budapest by train or car to experience the landscape from a different vantage point.
Extended Stays: If time allows, consider lengthening your stay in either city or exploring other nearby destinations. Bratislava, the capital of Slovakia, is just an hour away from Vienna and offers a delightful mix of history and modernity.
Themed Tours: Both Budapest and Vienna offer specialized tours focusing on various interests, from wine and culinary tours to historical and architectural excursions.
Engaging with Locals
Workshops and Classes: Engage in local experiences by enrolling in short courses or workshops. Whether it's a Viennese waltz lesson, a Hungarian cooking class, or a pottery workshop in a quaint village, these experiences provide a deeper understanding of local culture.
Local Festivals: Both cities have vibrant cultural calendars. Check local listings for any festivals, performances, or events happening during your visit.
In essence, while the boat journey provides a captivating experience, there's a world of exploration awaiting ashore. By delving deeper and extending your experience, you'll not only discover the beauty of Budapest and Vienna but also forge memories that last a lifetime.
Conclusion
This boat journey is more than just travel—it's about seeing, feeling, and immersing oneself in the rich tapestry of Central Europe. The Danube, in its silent flow, narrates stories of empires, battles, and art. So, take the plunge and set sail from Budapest to Vienna. The river awaits.
Popular excursions in Budapest
Please list e-mail or phone number linked to your account to receive restore password link.