Budapest, the enigmatic heart of Central Europe, has long been a crossroads of cultures, ideas, and commerce. As thousands of tourists throng its historic streets every year, many also find their way through Budapest Ferenc Liszt International Airport, one of Central Europe's primary aviation hubs. While the city offers a rich tapestry of experiences, the airport itself holds a lure that savvy travelers find hard to resist: tax-free shopping.
We recommend you watch it: Day tours from Budapest and Day tours from Budapest to lake Balaton
Understanding tax-free shopping can spell the difference between a regular shopping experience and a truly rewarding one, especially for those visiting from outside the European Union. Budapest Airport provides an ample opportunity for travelers to purchase a variety of goods without the added burden of local taxes. This not only makes shopping more attractive financially but also adds an extra layer of excitement to one's travel experience.
This article aims to delve into the nuances of tax-free shopping at Budapest Airport, guiding travelers on how to make the most of their purchases, and ensuring they reclaim the tax they're entitled to before leaving Hungary. Whether you're a seasoned traveler or someone visiting Budapest for the first time, there's a lot to learn and even more to save!
Table of content
What is Tax-Free Shopping?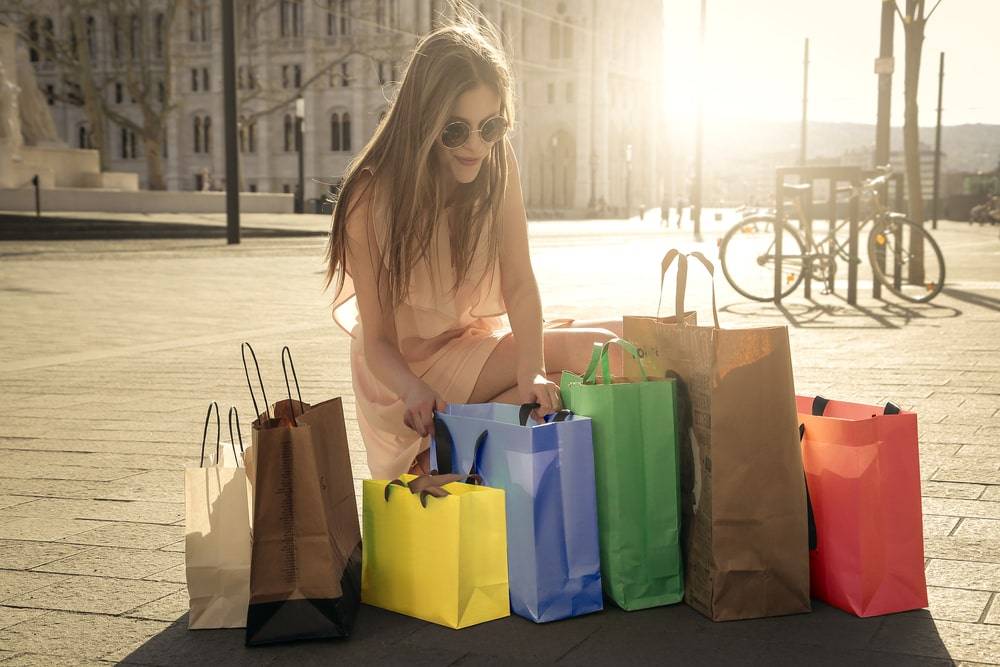 At its core, tax-free shopping is a system that allows tourists to purchase goods without having to pay the local value-added tax (VAT) or sales tax. It's a boon for tourists, enabling them to save on their shopping, and for countries, it serves as an incentive to boost tourism and local commerce. Here's a closer look:
Understanding Value-Added Tax (VAT)
VAT is a consumption tax placed on a product at every stage of the supply chain where value is added, from production to its sale. The cost is usually passed on to consumers in the form of a higher product price.
The Basics of Tax-Free Shopping
When tourists from outside the European Union shop in EU countries, they can purchase items without the burden of local VAT. This makes products considerably cheaper for them.
After shopping, these tourists can claim a refund on the VAT they paid upon exiting the country or the EU.
Why Offer Tax-Free Shopping?
Boosting Tourism: By providing an economic incentive for shopping, countries attract more tourists and encourage them to spend more.
Supporting Local Businesses: Tourists are more inclined to buy local products, souvenirs, and luxury goods when they know they can get a tax refund, thereby benefitting local enterprises.
Global Reach:
While our focus here is Budapest Airport and the European Union, it's noteworthy to mention that tax-free shopping isn't exclusive to Europe. Many countries around the world offer similar schemes to promote tourism and trade.
Not Truly "Tax-Free" at Point of Sale:
It's important to note that tourists often pay the full price, including VAT, at the time of purchase. The "tax-free" aspect comes into play when they claim and receive their VAT refund upon leaving the country.
Digital Evolution:
With technological advancements, the tax-free shopping process has been streamlined in many places. Digital forms, electronic kiosks, and mobile apps now facilitate easier VAT refunds for tourists.
In essence, tax-free shopping is a mutually beneficial arrangement. Tourists enjoy savings on their purchases, while countries benefit from increased tourism revenue and support for local businesses. As we zoom into Budapest Airport in subsequent sections, we'll uncover how you can efficiently navigate this system for maximum savings and minimum hassle.
Steps to Shop Tax-Free at Budapest Airport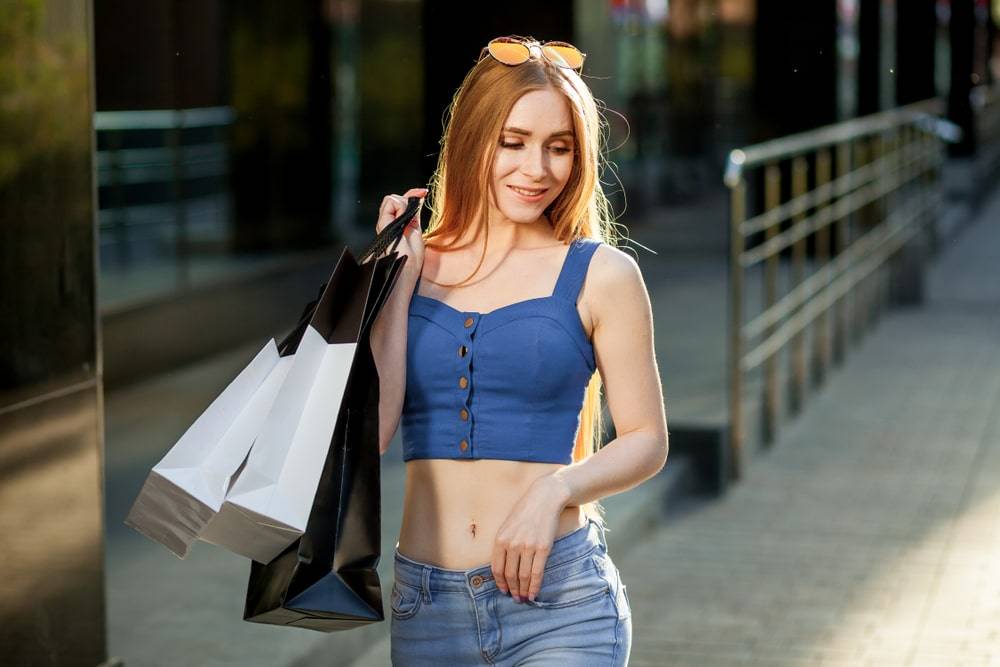 Navigating the world of tax-free shopping can initially seem overwhelming, but with the right steps in mind, it becomes a straightforward process. If you're planning to make the most of your shopping experience at Budapest Ferenc Liszt International Airport, here's a step-by-step guide to help you out:
Identify Tax-Free Shops:
Look for the Sign: Tax-free eligible stores will typically have a "Tax-Free" logo displayed prominently. This assures that purchases made here can qualify for VAT refunds.
Airport Stores: Many duty-free and brand stores at Budapest Airport offer tax-free shopping for travelers.
Making Your Purchases:
Ask for a Tax-Free Form: Upon purchasing, request the cashier for a tax-free form. This is essential for claiming your VAT refund later.
Minimum Spend: Keep in mind that there might be a minimum purchase amount to qualify for tax-free shopping. Ensure your purchase meets this threshold.
Keep All Documents Organized:
Receipts: Always retain the original purchase receipts. You'll need them along with your tax-free form.
Tax-Free Form Details: Ensure that the tax-free form is filled out correctly and completely. Essential details include your name, passport number, address, and signature.
Packing Your Purchases:
Access for Customs: Pack your purchased items in a way that they can be easily accessed. Customs may require you to show the items you bought for verification during the refund process.
Before Departing:
Arrive Early: Tax-free procedures can take some time, especially during peak travel seasons. It's advisable to arrive at the airport with ample time to spare before your flight.
Non-EU Flights: Remember that VAT refund is typically available for tourists flying to destinations outside the EU. Ensure your onward flight fits this criterion.
Customs Verification:
Before going to the refund counter, you need to have your tax-free forms stamped by customs. This verifies that the purchased goods are leaving the country (or the EU).
In cases where you're checked in your purchases, you might need to show them at the customs counter. This is why it's essential to pack them accessibly.
Claiming Your Refund at the Airport:
Refund Counters: Head to the tax refund counters at Budapest Airport with your stamped tax-free forms and original receipts.
Method of Refund: Choose whether you'd like an immediate cash refund or a credit card reimbursement. There might be a service fee, so it's worth checking the net amount you'll receive.
Following these steps will ensure a smooth tax-free shopping experience at Budapest Airport. With a little preparation and awareness, you can make the most of this financial incentive and enjoy your shopping spree to the fullest!
Claiming Your Refund at Budapest Airport
Successfully shopping tax-free is only half the journey; receiving your VAT refund ensures that you reap the full benefits. The process can vary slightly depending on various factors, such as the refund agency the store is associated with or the total amount of your purchases. Here's how to navigate the refund process at Budapest Ferenc Liszt International Airport:
Prepare Your Documents:
Tax-Free Form: Ensure your tax-free form is fully completed. This means it's filled out with your personal details, the purchase information, and that it's signed.
Original Receipts: Always keep the original receipts from your purchases. These are crucial for verification.
Passport: Customs officers might want to verify your identity, so have your passport handy.
Customs Verification:
Find the Customs Desk: Before heading to the refund counter, locate the customs desk at Budapest Airport. It's essential to get your tax-free form stamped by customs, confirming the goods are leaving Hungary (or the EU).
Show Your Purchases if Required: In some cases, especially for high-value items, customs officers may ask to see the items you've bought. Ensure they're accessible in your luggage.
Head to the Refund Counter:
Locate the Counter: There are specific refund counters at Budapest Airport, often branded under global refund agencies like Global Blue or Premier Tax Free. Find the appropriate counter based on where you shopped.
Queueing: Depending on the time of day and the season, there might be a wait. Factor this into your airport arrival time to ensure you don't miss your flight.
Choose Your Refund Method:
Cash Refund: Some travelers opt for an immediate cash refund. This is often in euros, but some counters might offer other major currencies.
Credit Card Reimbursement: If you prefer, the refund can be credited back to your card. This usually takes a few days to process.
Bank Transfer or Cheque: Some agencies might offer these options, though they are less common and may take longer to process.
Service Fees: Be aware that some refund agencies might deduct a service fee from your total refund amount.
Final Verification:
The refund agent will check your stamped tax-free form, original receipts, and might ask for passport verification. They'll then process your refund based on the chosen method.
Digital Refunds:
Some modern tax-free services offer digital solutions, allowing you to process your refund through a mobile app or electronic kiosk. If you've used such a service, follow the instructions provided.
Keep Copies:
It's wise to keep a copy or photograph of your stamped tax-free form and receipts until the refund is fully processed, especially if you've opted for a non-immediate method like a credit card reimbursement.
Stay Informed:
Refund rules or processes might evolve over time. It's always a good idea to check the official website of Budapest Airport or consult with your airline for any updates on tax-free procedures.
By following these steps and ensuring you're well-prepared, claiming your VAT refund at Budapest Airport becomes a straightforward affair. Happy shopping and safe travels!
Tips and Recommendations for Tax-Free Shopping at Budapest Airport
To ensure you have the smoothest experience with tax-free shopping at Budapest Airport, here are some valuable tips and recommendations:
Plan Ahead:
Before traveling, research the stores at Budapest Airport that offer tax-free shopping. This helps you prioritize where you want to shop and what to buy.
Understand the Minimum Purchase Amount:
Different countries have different minimum purchase amounts to qualify for a VAT refund. Familiarize yourself with Hungary's threshold to ensure your purchases qualify.
Digital Aid:
Some tax-free services have mobile apps that make the process smoother, from tracking your purchases to understanding the refund process. Consider downloading them.
Shop Early, Process Early:
Especially during peak seasons, refund counters can get busy. If possible, shop well before your departure and head to the refund counters with ample time to spare.
Consolidate Purchases:
If you're shopping at multiple stores, it might be easier to consolidate your purchases and process them together for a refund.
Document Everything:
It's always wise to take photos of your receipts, tax-free forms, and even high-value purchased items. This acts as proof and can be handy in case of discrepancies or disputes.
Keep Items Accessible:
Customs may want to inspect the items you've purchased. Pack them at the top of your suitcase or in your carry-on to make this process quicker.
Know the Rules:
Some items might not qualify for tax-free refunds, or there could be specific rules governing certain types of goods. Stay informed to avoid surprises.
Consider Your Final Destination:
Remember that if you have a layover in another EU country before heading outside the EU, you should claim your refund at the final EU airport of departure.
Tax-free shopping can be a rewarding experience, giving you significant savings on your purchases. By following these tips and recommendations, you can ensure a hassle-free process and make the most of your shopping spree at Budapest Airport. Safe travels and happy shopping!
Comparison of Tax-Free Shopping at Budapest Airport with Other European Airports
Tax-free shopping is a widespread practice across European airports, offering non-EU tourists an opportunity to save on their purchases. However, each airport, based on its country's regulations and its own infrastructure, can offer a slightly different experience. Let's compare Budapest Ferenc Liszt International Airport with some other major European airports in the context of tax-free shopping.
Budapest Ferenc Liszt International Airport (BUD) - Hungary:
Refund Agencies: Primarily associated with global refund agencies like Global Blue.
Threshold: Hungary might have a specific minimum purchase amount to qualify for VAT refunds.
Facilities: Modern terminals with digital kiosks and multiple refund counters.
Charles de Gaulle Airport (CDG) - France:
Refund Agencies: In addition to Global Blue, services like Premier Tax Free are available.
Threshold: France has its own minimum purchase amount for tax-free eligibility.
Facilities: Being one of Europe's largest airports, CDG offers an extensive array of shops and several tax refund counters. However, due to its size, navigating can be slightly more time-consuming.
Heathrow Airport (LHR) - UK:
Refund Agencies: Travelex and Global Blue are among the major players here.
Threshold: The UK has its own VAT rate and minimum purchase requirements, especially post-Brexit.
Facilities: Heathrow offers an expansive shopping experience with a multitude of luxury brands. The refund process is efficient, with dedicated counters and personnel.
Frankfurt Airport (FRA) - Germany:
Refund Agencies: Global Blue and Premier Tax Free are the dominant agencies.
Threshold: Germany's minimum purchase amount might differ from Hungary's.
Facilities: Frankfurt, being a major hub, provides a vast shopping landscape. Refund processes are streamlined, but the airport's sheer size can sometimes mean longer walks to refund counters.
Schiphol Airport (AMS) - Netherlands:
Refund Agencies: Major agencies like Global Blue operate here.
Threshold: The Netherlands will have its VAT rates and minimum thresholds.
Facilities: Schiphol offers a shopper-friendly layout with many luxury brands. The tax-free process is quite efficient, and digital kiosks are commonplace.
Key Takeaways:
VAT Rates & Thresholds: Each country in Europe has its own VAT rate and minimum purchase amount for tax-free shopping. It's crucial for travelers to be aware of these specifics.
Refund Agencies: While Global Blue is almost universally present, different airports might have additional or alternative refund agencies. It's useful for travelers to know which agency their chosen store is affiliated with.
Airport Infrastructure: Some airports, due to their size or layout, might offer a more straightforward or more complex tax-free shopping experience. It's always wise to factor in some extra time, especially in larger airports.
Digital Facilitation: Airports are increasingly adopting digital means to make the tax-free process smoother. Whether it's through mobile apps, electronic kiosks, or e-refunds, the landscape is steadily evolving.
In essence, while the concept of tax-free shopping remains consistent across European airports, the experience can differ based on the airport's location, size, and affiliated agencies. Travelers are encouraged to do a bit of pre-trip research to navigate the process seamlessly, irrespective of their departure point.
Some Popular Tax-Free Purchases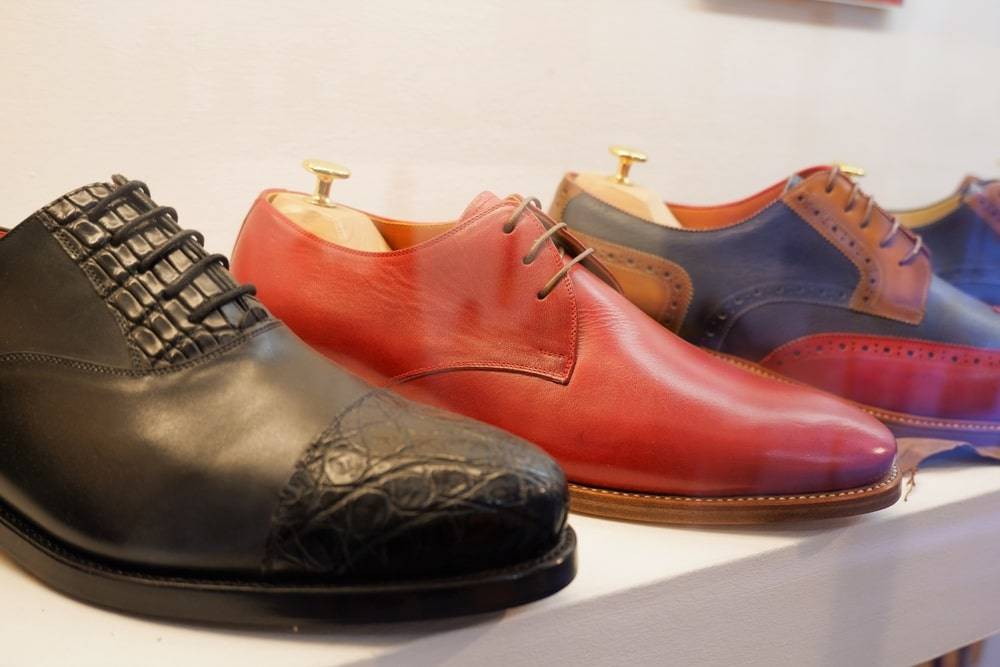 Travelers love to capitalize on tax-free shopping as a way to obtain items of interest at a more affordable price or to get products that may be unique to a specific region. Here are some popular tax-free purchases that tourists often seek out:
Luxury Goods:
Watches & Jewelry: Brands like Rolex, Patek Philippe, and Cartier are often sought after, as the savings from tax-free shopping can be significant.
Fashion: High-end fashion brands such as Louis Vuitton, Gucci, and Chanel see a lot of interest, especially from tourists looking to buy authentic pieces in Europe.
Cosmetics & Fragrances:
Travelers often opt for luxury cosmetic brands like Dior, Estée Lauder, and Lancôme. The allure comes not just from the tax savings but also from exclusive airport or regional editions.
Electronics:
While not always the most significant saving compared to luxury goods, some tourists purchase electronics, especially when specific models or accessories might be more accessible or slightly cheaper in Europe.
Alcohol & Tobacco:
Premium liquors, wines, and champagnes like Dom Pérignon, Johnny Walker Blue Label, and fine wines from regions like Bordeaux are popular choices.
Cigars, especially those from renowned brands, are also a favored purchase.
Local Specialties:
Every country or region has its unique products. For instance, Belgian chocolates in Belgium, Limoges porcelain in France, or Hungarian Tokaji wine and paprika when in Hungary.
Confectionery:
International brands like Toblerone, Ferrero Rocher, and Godiva often have large displays in duty-free zones and are a go-to for many travelers.
Toys & Souvenirs:
Whether it's a Lego set from Denmark or a unique, locally crafted souvenir, these items are commonly sought after by tourists looking to bring a piece of their journey home.
Skin & Health Care:
Premium skincare brands, especially those hailing from Europe like La Mer, La Prairie, and Sisley, are popular. Additionally, health and wellness products, including vitamins and supplements from brands not readily available in one's home country, can be sought after.
Gourmet Foods:
Olive oils from the Mediterranean, cheeses from France or Italy, and cured meats like Spanish jamón are delightful gourmet purchases many opt for.
Cultural Artifacts:
Depending on the country, items like handcrafted ceramics, art pieces, or traditional clothing can be popular among tourists looking for an authentic memento.
It's worth noting that while these items are popular for tax-free shopping, the actual savings and value can vary based on a myriad of factors: the country's VAT rate, the product's base price, and the exchange rate, among others. Always do a bit of research and price comparison to ensure you're getting the best deal. Also, be aware of any import restrictions or duties in your home country when returning with purchased goods.
The Economic Impact of Tax-Free Shopping on Budapest and Hungary
Tax-free shopping, particularly at major transit hubs like Budapest Ferenc Liszt International Airport, can have multiple effects on the local economy. Here's an overview of how this system impacts Budapest and Hungary at large:
Boost to Tourism:
Attracting International Tourists: The allure of tax-free shopping can be a significant draw for tourists, especially those from non-EU countries. By offering refunds on VAT, Hungary makes itself more attractive to shoppers.
Extended Stays: Tourists might extend their stay or increase their spending, knowing they can recoup some of the costs through VAT refunds.
Increased Retail Sales:
Higher Spending: Tourists are more likely to make purchases, or even upscale their purchases, when they know a portion of the cost can be reclaimed.
Diversified Sales: Beyond traditional tourist attractions and souvenirs, tax-free shopping means that tourists can venture into buying luxury goods, electronics, and other items they might have otherwise hesitated to purchase.
Employment Opportunities:
Retail Sector: With increased sales and foot traffic, there's a potential demand for more retail staff, leading to job creation.
Tax Refund Agencies: The infrastructure supporting tax-free shopping, from refund agencies to customs personnel, requires manpower, thus creating employment opportunities.
Revenue Generation:
Service Fees: Even though tourists get a VAT refund, tax refund agencies often deduct a service fee. These collected fees contribute to the revenue stream.
Unclaimed Refunds: Not all tourists who make tax-free eligible purchases end up claiming their refunds. This unclaimed money can add to the nation's revenue.
Stimulating Ancillary Sectors:
Increased tourism and shopping can have a ripple effect. Restaurants, hotels, transport services, and even cultural events might see increased patronage because of the influx of tourists attracted by shopping benefits.
Enhancing Global Image:
Budapest and Hungary can strengthen their reputation as tourist-friendly destinations, further promoting inbound tourism and foreign expenditure in the country.
Economic Diversification:
Tax-free shopping provides another revenue stream and economic activity, diversifying the economy beyond traditional sectors, thereby potentially making it more resilient.
Challenges and Costs:
Administrative Overheads: Managing and overseeing the tax-free shopping system can have its costs. From ensuring compliance to addressing potential fraudulent activities, there are administrative challenges.
Potential Loss of Revenue: If not managed well, the country might face potential revenue loss, especially if domestic citizens try to exploit the system or if the balance between VAT collected and refunded is not favorable.
Increased Foreign Exchange Reserves:
As tourists convert their foreign currency to Hungarian Forint (HUF) for shopping, it increases the inflow of foreign exchange, thereby potentially strengthening the currency and foreign exchange reserves.
In conclusion, tax-free shopping is not just a perk for tourists but a strategic economic tool for Budapest and Hungary. It has a multiplicative effect on the economy, drawing in tourists, boosting retail, and potentially increasing overall GDP. Like all economic tools, it requires careful management to ensure the nation reaps the benefits while minimizing potential drawbacks.
Conclusion
Tax-free shopping at Budapest Ferenc Liszt International Airport is more than just an attractive offer for tourists—it's a pivotal component of Hungary's broader economic and tourism strategy. This system not only entices international travelers with the prospect of reclaiming VAT on their purchases but also cascades into several positive economic impacts, from boosting retail sales and employment opportunities to enhancing Hungary's global image as a tourist-friendly destination.
Moreover, the ripple effects of this shopping incentive touch various sectors beyond retail, such as hospitality, transportation, and even cultural sectors, further showcasing its significance. However, like all tools designed to stimulate economic activity, its implementation requires careful management to ensure optimal benefits while curtailing potential drawbacks.
For the discerning traveler, understanding the mechanics of tax-free shopping, as well as its broader implications, can enhance the shopping experience and offer a glimpse into the intricate interplay between tourism and economics. As for Budapest and Hungary, this system symbolizes their commitment to offering value to visitors, all while harnessing tourism as a powerful economic driver.
Popular excursions in Budapest
Please list e-mail or phone number linked to your account to receive restore password link.