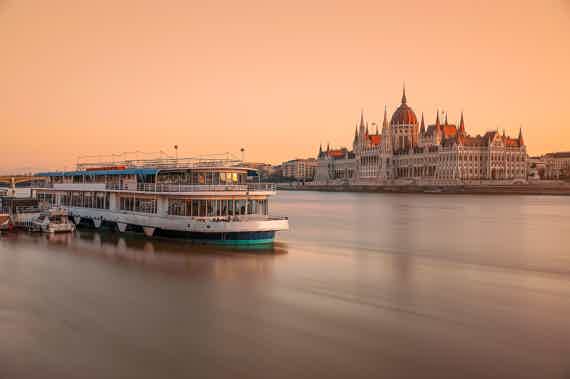 1-Hour Sightseeing Cruise with Welcome Refreshment included
Welcome aboard to enjoy our 1-hour sightseeing cruise through Danube amidst the most splendid places of Budapest.
tomorrow at 17:00
tomorrow at 18:20
One-Hour Vespertine Sightseeing Cruise with a Welcome Refreshment
Experience the magic of Budapest at night, passing by iconic landmarks and accompanied by a complimentary drink and audio guide.
today at 20:30
today at 22:00
Tours near the attraction
The Best Chain Bridge Tours in Budapest 2023
13 guided tours to Chain Bridge in Budapest (Hungary). Discover the city on a sightseeing tour and explore the Chain Bridge with our live or audio guide. Easy online booking and payment.