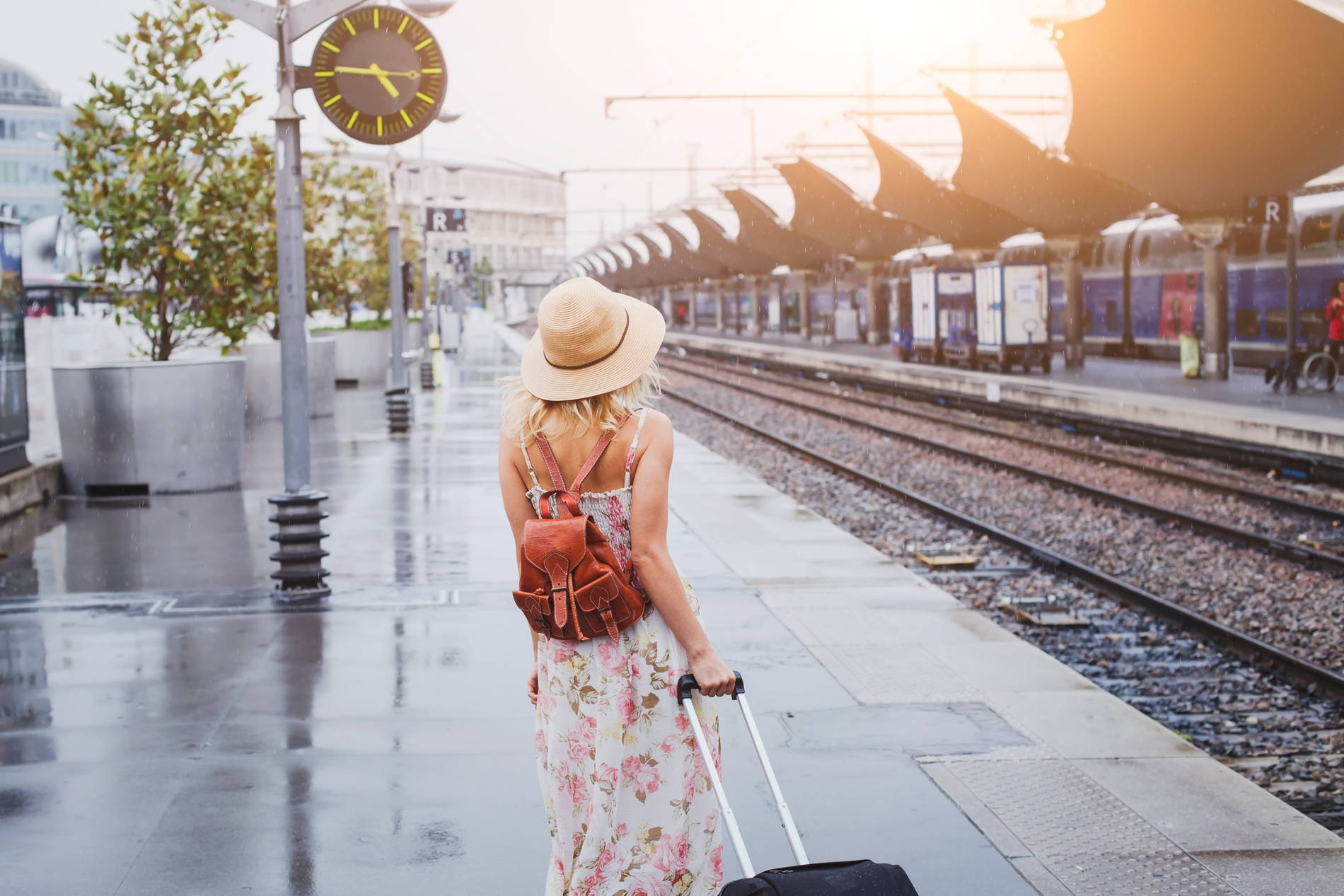 The Budapest to Bratislava train route offers a convenient and comfortable way to travel between two of Central Europe's most captivating capital cities. This scenic journey follows the banks of the Danube River, providing passengers with picturesque views of the rolling countryside and quaint riverside towns. The approximately 200-kilometer route connects Hungary's bustling capital, Budapest, with the charming city of Bratislava in Slovakia, making it an ideal choice for travelers seeking to explore the rich history, culture, and architecture of these two countries.
Don't miss the chance to experience the "Boat Trip Prague Vltava" and "Danube Wine River Cruise"! These two incredible journeys offer a unique blend of picturesque views, cultural immersion, and unforgettable moments on the water. Explore the beautiful Vltava River in Prague or indulge in a delightful wine cruise along the enchanting Danube River.
The Budapest to Bratislava train route plays a significant role in connecting two vibrant European capitals, both of which boast a rich cultural heritage and a wide array of tourist attractions. This route fosters greater accessibility and exchange between Hungary and Slovakia, making it easier for locals and tourists alike to experience the diverse offerings of these neighboring countries. Additionally, the Budapest to Bratislava train service promotes sustainable and eco-friendly travel by providing a greener alternative to driving or flying. By choosing this train journey, travelers can appreciate the beauty of Central Europe while minimizing their environmental impact.
Train Services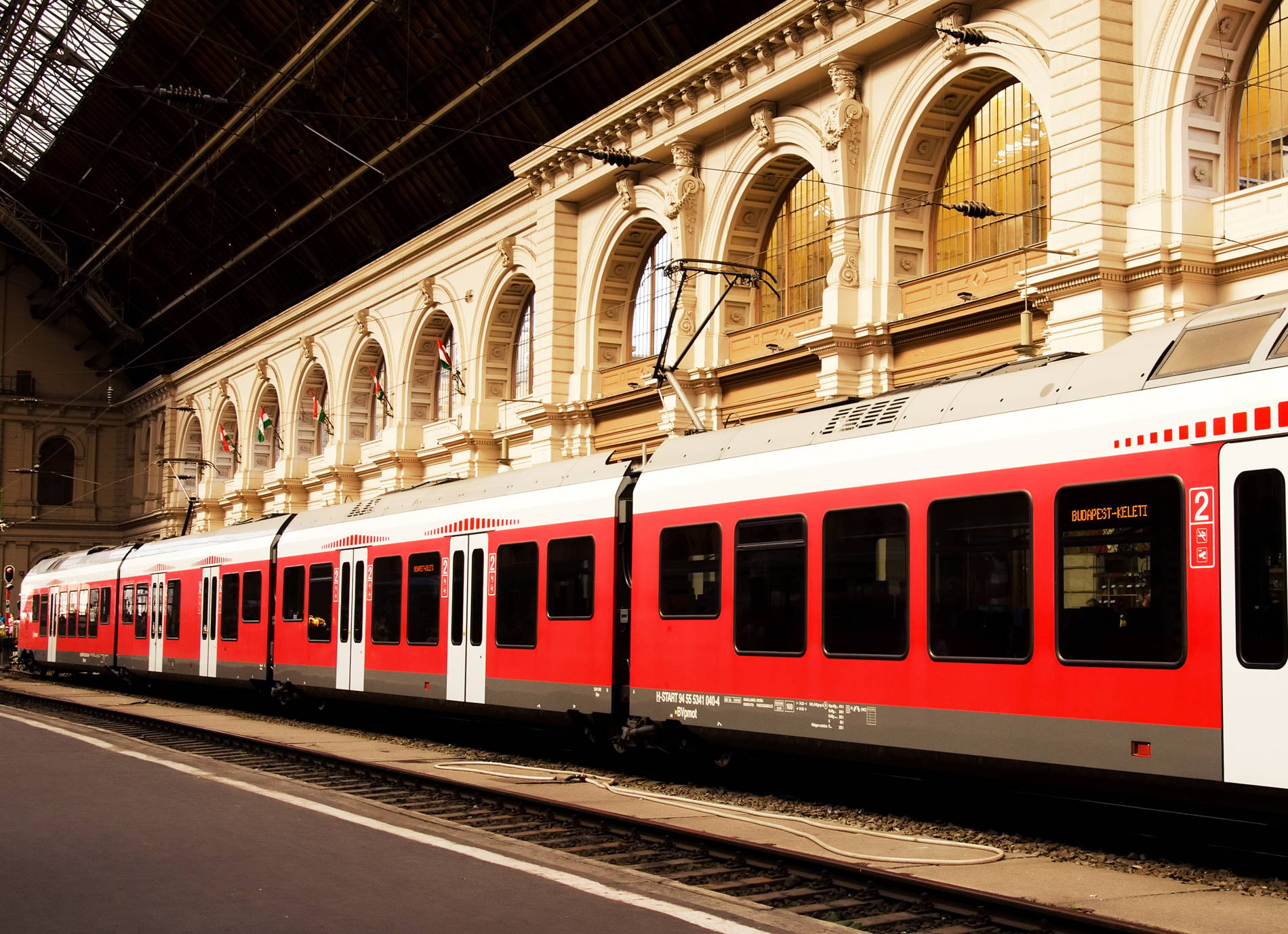 Rail operators on the route
The Hungarian State Railways (MÁV) is Hungary's national railway operator and one of the primary providers of train services between Budapest and Bratislava. MÁV operates a range of trains on this route, offering both high-speed and regional services to cater to the varying needs of passengers.

The Slovakian State Railways (ZSSK) is Slovakia's national railway operator and another key provider of train services between Budapest and Bratislava. ZSSK collaborates with MÁV to ensure a seamless travel experience and offers a variety of train services to accommodate different travel preferences.
Types of trains available
High-speed trains are the fastest option for traveling between Budapest and Bratislava, with journey times of around 2.5 hours. These modern trains offer comfortable seating, ample legroom, and various onboard amenities to make the journey as enjoyable as possible.

Regional trains provide a more leisurely pace, taking approximately 3 to 4 hours to complete the journey between the two capitals. These trains stop at several smaller stations along the route, allowing passengers to catch a glimpse of local life in the countryside and riverside towns.

Night trains offer travelers the opportunity to save time by traveling overnight, with journey times typically ranging from 4 to 6 hours. These trains provide sleeping accommodations, such as couchettes and sleeper cabins, to ensure a comfortable and restful journey.
Ticketing options
Online booking is the most convenient way to purchase train tickets for the Budapest to Bratislava route. Passengers can easily compare train schedules, seat availability, and prices on the websites of MÁV or ZSSK, and complete their booking with just a few clicks.

Travelers can also purchase their train tickets at the ticket offices of Budapest and Bratislava train stations. The helpful staff can assist with inquiries about train schedules, ticket prices, and any special offers or discounts that may be available.

For passengers with a more spontaneous travel style or those who miss their scheduled train, tickets can be purchased onboard certain trains. However, it is important to note that availability may be limited, and prices are typically higher than when booking in advance.
Journey Details
Travel time and distance
The travel time between Budapest and Bratislava varies depending on the type of train chosen. High-speed trains complete the approximately 200-kilometer journey in around 2.5 hours, while regional trains typically take between 3 to 4 hours. Night trains, which offer sleeping accommodations, have journey times ranging from 4 to 6 hours.
Frequency of trains
Trains between Budapest and Bratislava run frequently throughout the day, with around 10 to 15 trains departing daily. The service typically starts early in the morning and continues until late at night, ensuring that travelers have various options to suit their preferred travel schedule.
Boarding and arrival stations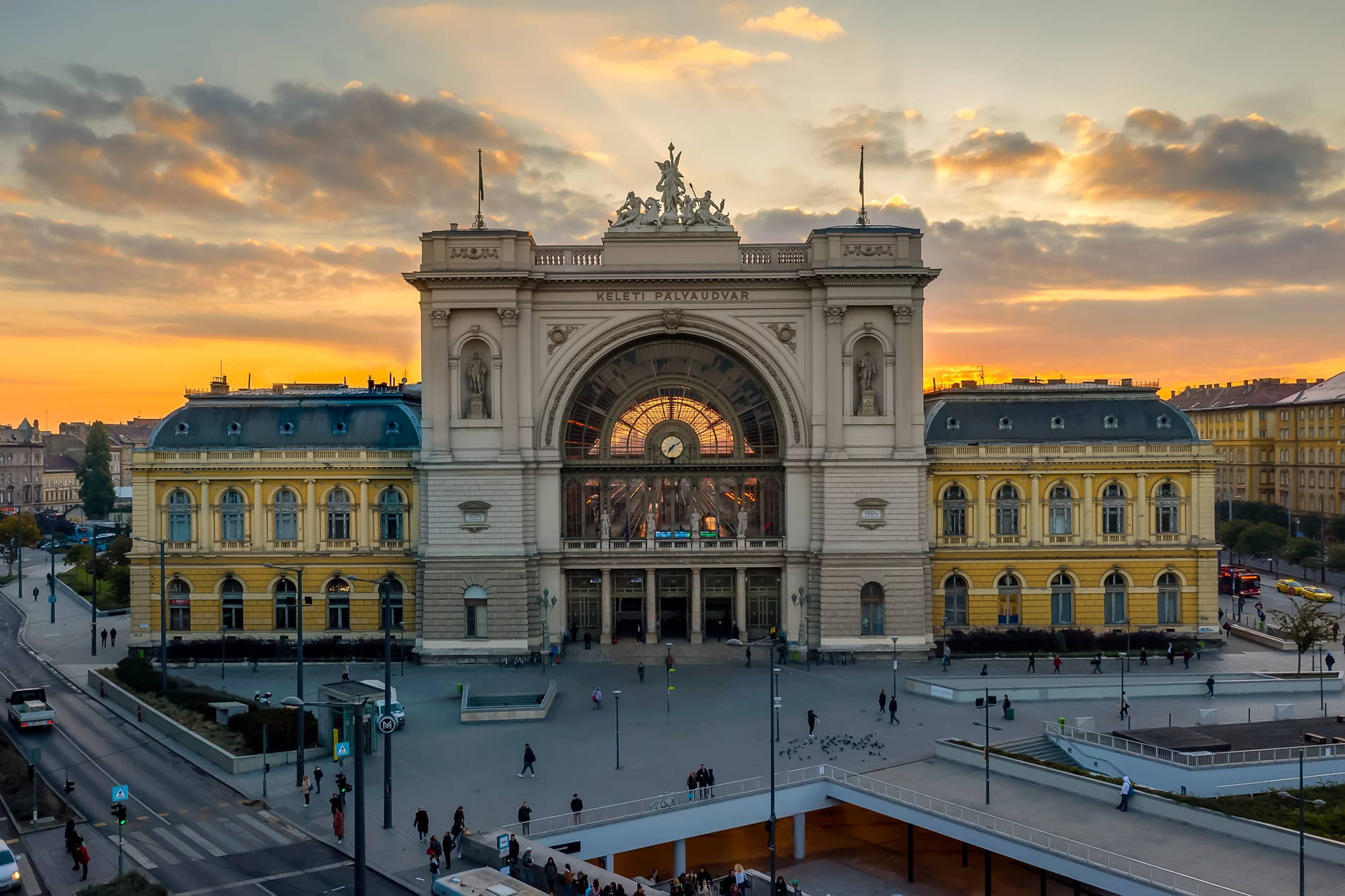 In Budapest, trains to Bratislava usually depart from Budapest Keleti (Budapest Eastern) railway station, which is the city's main international and intercity train station. Upon arrival in Bratislava, trains terminate at Bratislava Hlavná Stanica (Bratislava Main Station), which is the city's primary railway station and well-connected to local transportation options.
Border control and customs procedures
As both Hungary and Slovakia are part of the Schengen Area, border controls and customs procedures are generally minimal, with no passport checks required for passengers traveling between the two countries. However, it is essential to carry a valid ID or passport, as authorities may occasionally conduct random checks. Additionally, non-EU citizens may be subject to different procedures and should ensure they have the necessary travel documents and visas, if required.
Onboard Experience
Seating options and classes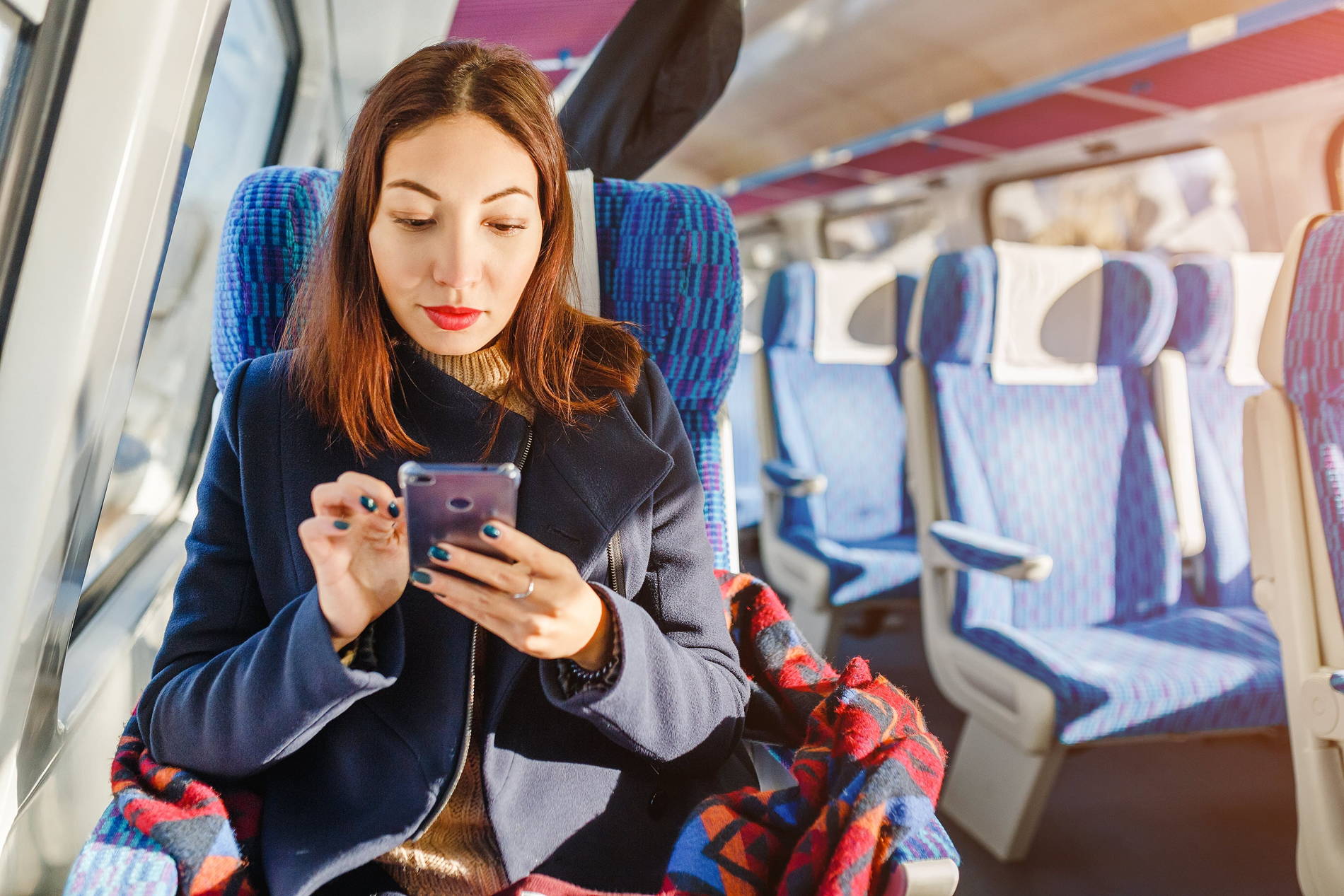 First class First-class passengers can enjoy a more spacious and comfortable travel experience, with larger seats, increased legroom, and additional amenities. First-class compartments are typically quieter and less crowded, providing a more relaxed atmosphere for travelers. Some trains may also offer complimentary refreshments or access to a first-class lounge at the departure station.

Second class Second-class accommodations offer a comfortable and budget-friendly option for passengers. The seating arrangements in second class are slightly more compact than in first class, but still provide ample space for a pleasant journey. Second-class compartments tend to be busier, making them a more lively and sociable environment.
Amenities and services
Wi-Fi availability Many high-speed trains on the Budapest to Bratislava route offer complimentary Wi-Fi access for passengers. However, regional and night trains may have limited or no Wi-Fi service. It's advisable to check Wi-Fi availability when booking tickets to ensure a connected journey if required.

Dining options Most high-speed and night trains provide onboard dining options, such as a bistro, restaurant car, or snack trolley service. Passengers can purchase a variety of meals, snacks, and beverages to enjoy during their journey. Regional trains may have limited dining options or none at all, so travelers should consider bringing their own refreshments.

Luggage storage Trains between Budapest and Bratislava offer designated luggage storage areas, typically located at the end of each carriage or above the seats. Passengers can store their suitcases, backpacks, and other personal belongings securely during the journey. It's essential to ensure that luggage does not obstruct aisles or emergency exits.

Accessibility for disabled passengers Rail operators on the Budapest to Bratislava route strive to provide a comfortable and accessible travel experience for passengers with disabilities or limited mobility. Most trains are equipped with wheelchair-accessible spaces, accessible restrooms, and visual and auditory announcements. Passengers requiring assistance should notify the rail operator when booking their tickets or contact the train station staff for support during their journey.
Scenic Highlights
Description of the route's natural beauty
The Budapest to Bratislava train route takes passengers on a picturesque journey through the heart of Central Europe. As the train winds its way along the banks of the Danube River, travelers are treated to breathtaking views of lush green landscapes, rolling hills, and charming riverside towns. The ever-changing scenery provides a serene backdrop for the journey, allowing passengers to appreciate the region's natural beauty and tranquility.
Notable landmarks and attractions visible from the train
As the train travels between Budapest and Bratislava, several notable landmarks and attractions can be spotted along the route. Passengers may catch glimpses of historic castles perched on hilltops, ancient fortresses, and quaint villages with their traditional architecture.
One of the most iconic sights along the route is the Esztergom Basilica, the largest church in Hungary, which can be seen from the train as it passes near the city of Esztergom. The impressive basilica, with its striking dome and majestic facade, stands proudly on a hill overlooking the Danube River.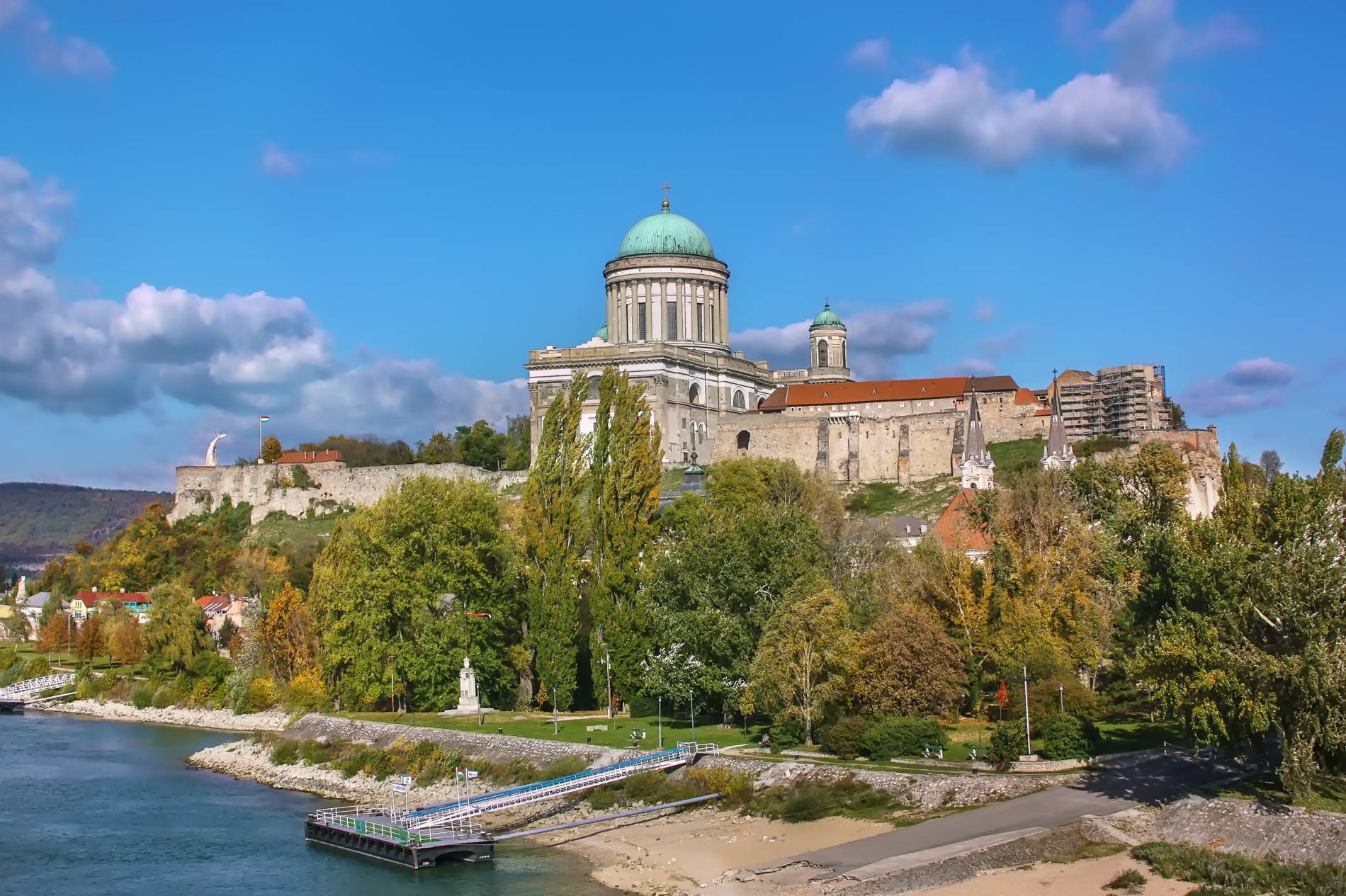 Another fascinating landmark visible from the train is the Visegrád Castle, an ancient fortress that once played a significant role in the defense of the region. The castle's imposing presence on a hilltop, surrounded by lush forests, offers a glimpse into the area's rich history.
As the train approaches Bratislava, passengers will also be able to spot the iconic Bratislava Castle, a symbol of the city and a testament to its historical importance. The castle, perched on a hill above the Danube River, has been a significant landmark in the region for centuries and offers a fitting introduction to the enchanting city of Bratislava.
Exploring Bratislava
Getting around the city from the train station
Bratislava Hlavná Stanica (Bratislava Main Station) is well-connected to the city's public transportation network, making it easy to reach various parts of the city after arriving by train. Passengers can choose from several transportation options: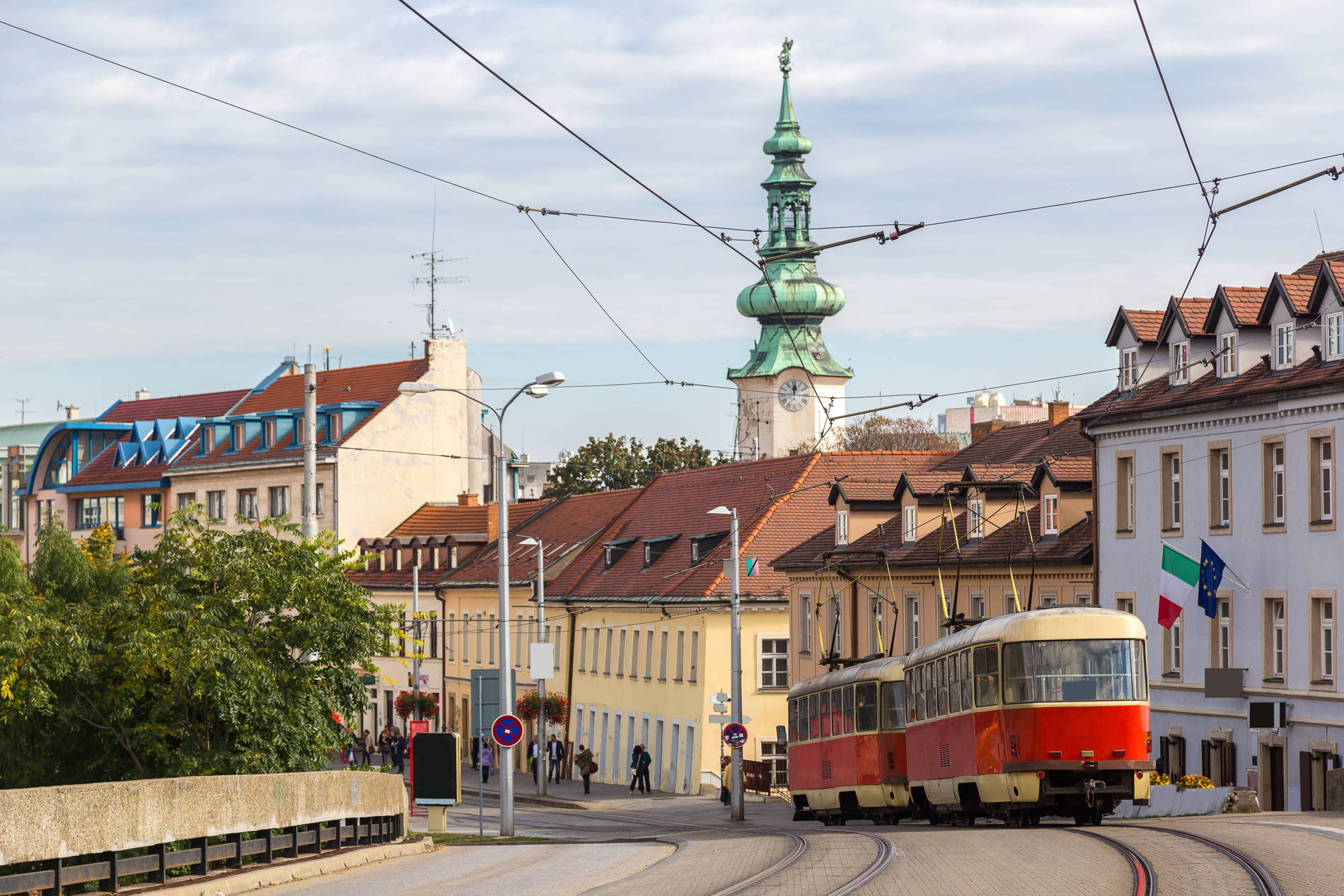 Trams and buses: The city's reliable and efficient tram and bus network offers a cost-effective way to explore Bratislava. The tram and bus stops are located just outside the main train station.
Taxis and rideshares: Taxis and rideshare services like Uber are readily available at the train station for passengers who prefer a more direct and comfortable mode of transportation.
Bike rentals: Bratislava is a bike-friendly city, with numerous bike rental services and dedicated bike lanes throughout the city. Renting a bike is a great way to explore Bratislava at your own pace while enjoying the outdoors.
Walking: The city center is approximately 1.5 kilometers from the train station, making it possible to explore the city on foot if you prefer a leisurely stroll.
Top attractions in Bratislava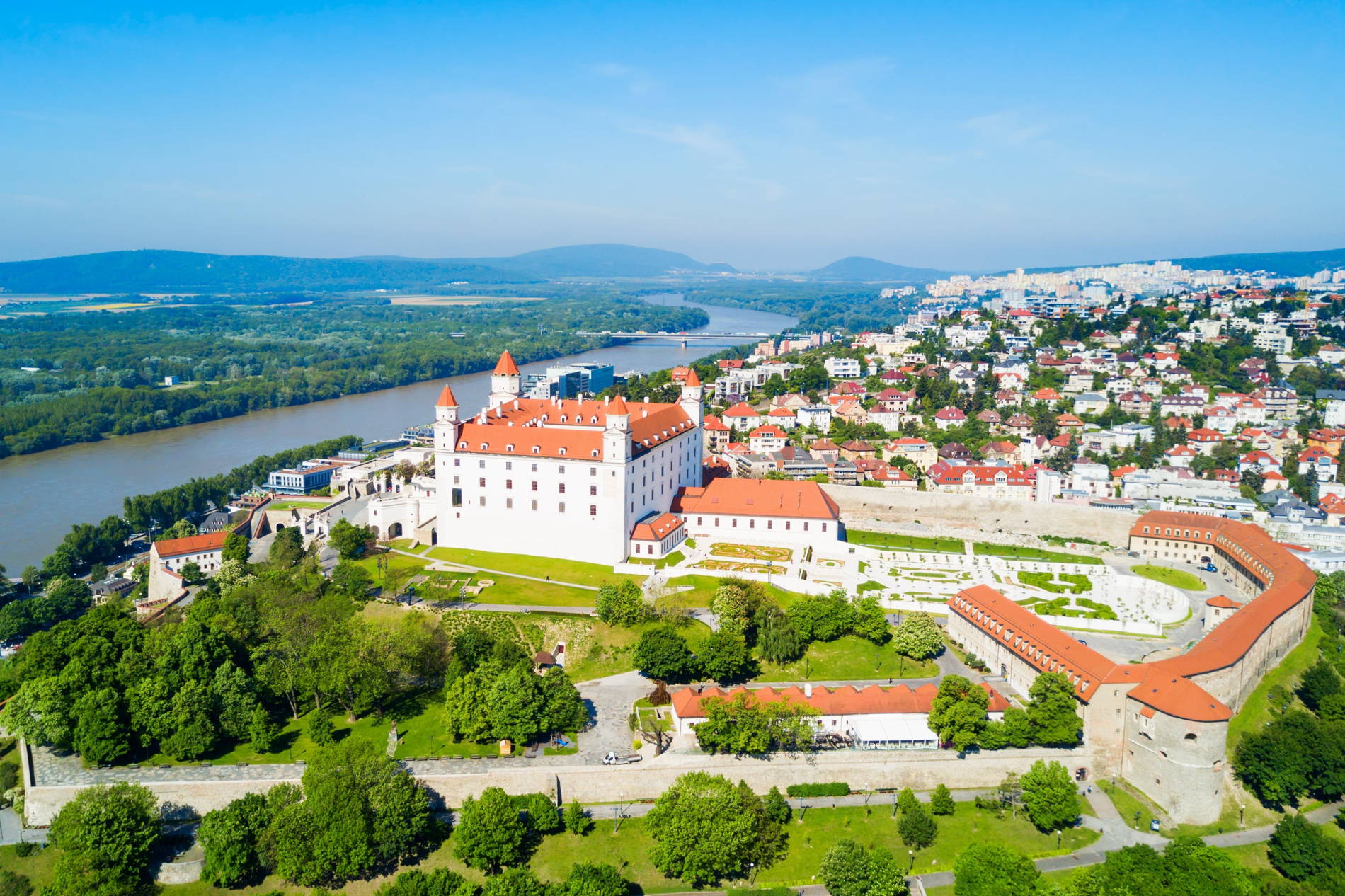 Bratislava Castle: This iconic landmark, perched on a hill overlooking the Danube River, offers stunning views of the city and houses several museums and exhibitions.
Old Town: Bratislava's historic Old Town is a maze of cobblestone streets, charming squares, and beautiful buildings, such as St. Martin's Cathedral and the Old Town Hall.
Michael's Gate: This medieval gate is the only remaining city gate from the original fortifications and offers panoramic views of Bratislava from its tower.
Blue Church: Officially named the Church of St. Elizabeth, this unique Art Nouveau building is known for its striking blue facade and intricate mosaics.
Slavín Memorial: This war memorial and military cemetery honors the Soviet soldiers who liberated Bratislava during World War II and offers exceptional views of the city from its hilltop location.
Cultural and culinary experiences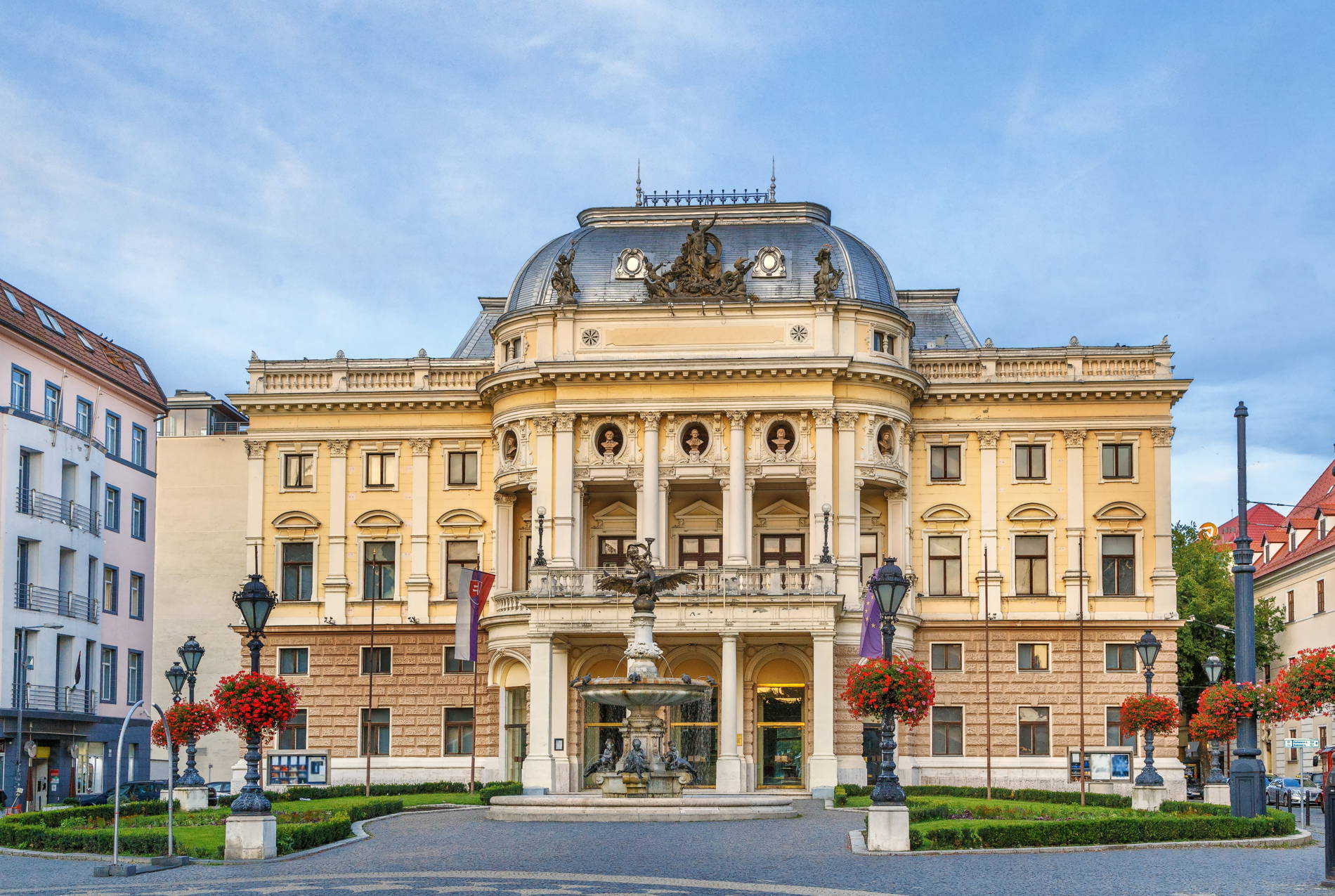 Slovak National Theatre: Catch a performance at the historic Slovak National Theatre, which hosts opera, ballet, and drama productions throughout the year.
Slovak National Gallery: Explore Slovakia's artistic heritage at this national art museum, which features a diverse collection of Slovak and international artwork.
Traditional Slovak cuisine: Sample local dishes, such as bryndzové halušky (potato dumplings with sheep's cheese) and živánska (a savory pastry filled with bacon and cheese), at one of the city's many traditional Slovak restaurants.
Bratislava's vibrant café culture: Relax at one of the city's cozy cafés, where you can enjoy a cup of coffee, a slice of traditional honey cake, or a delicious homemade lemonade.
Wine tasting: Slovakia is known for its wine production, and Bratislava is home to several wine bars and cellars where you can sample local wines, including the region's famous Tokaj wines.
Conclusion
The Budapest to Bratislava train journey is a scenic and convenient way to travel between two vibrant European capital cities. Passengers can choose from a range of trains, including high-speed, regional, and night trains, to suit their travel preferences. Onboard, travelers can enjoy various amenities, such as Wi-Fi, dining options, and luggage storage. The journey takes passengers through the picturesque landscapes of Central Europe, with stunning views of historic landmarks and charming towns along the way. Upon arriving in Bratislava, visitors can explore the city's rich cultural heritage, top attractions, and culinary delights.
The Budapest to Bratislava train journey offers a unique and unforgettable travel experience, combining the convenience of train travel with the natural beauty and cultural diversity of Central Europe. Whether you're interested in exploring historic landmarks, enjoying scenic landscapes, or savoring local cuisine, this journey has something for everyone. We encourage travelers to hop on board and discover the many wonders of this scenic route.
Popular excursions in Budapest
Please list e-mail or phone number linked to your account to receive restore password link.