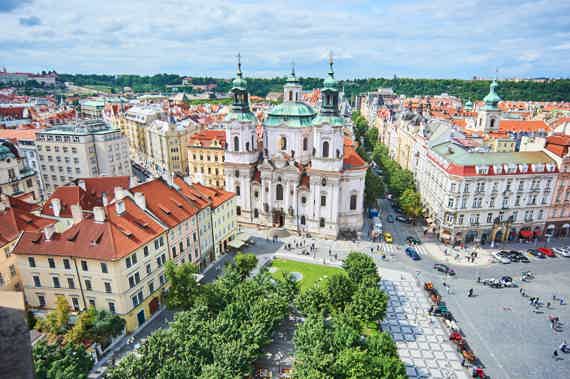 Old Town and Jewish Quarter Guided Tour in German
Enjoy a 2-hour guided walking tour in Prague's Old Town and Jewish Quarter. Travel back in time and hear about the city's history and legends.
tomorrow at 10:30
Thu, 23 Mar, 10:30
3-Hour Old Town and Prague Castle Tour in German
Go on a 3-hour guided walking tour through Prague's old town, visit the Jewish quarter and discover the Prague Castle exteriors. Learn about the legends and the historical background of the city.
Thu, 23 Mar, 14:30
Fri, 24 Mar, 14:30
You will also be interested
The Best Clementinum Tours in Prague 2023
1 guided tours to Clementinum in Prague (Czech Republic). Discover the city on a sightseeing tour and explore the Clementinum with our live or audio guide. Easy online booking and payment.