Notre-Dame de Paris Tours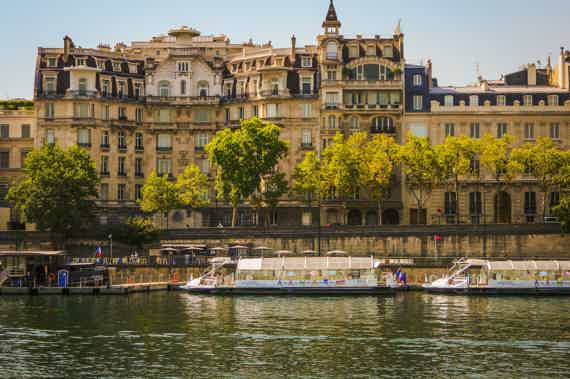 Seine Cruise & Crepe Tasting near the Eiffel Tower
Enjoy a pleasant and easiest way to discover the city of lights during a river cruise. Taste a delicious French crepes at the foot of the Eiffel Tower.
tomorrow at 10:00
Thu, 23 Mar, 10:00
Hop-On/Hop-Off Bus Tour: River Cruise with Eiffel Tower and Louvre
Discover Paris with a 1 day hop-on-hop-off sightseeing bus pass. Head up to the Eiffel Tower's 2nd floor for a panoramic city view, cruise along the Seine River.
Tue, 18 Apr, 15:00
Wed, 19 Apr, 10:30
Observing Tour from the Louvre to Notre Dame
Enjoy a walking tour in the heart of Paris and navigate the city with an expert local guide. See the major highlights, and discover the culture, history, and art of Paris in a convenient way.
Thu, 23 Mar, 09:30
Thu, 23 Mar, 14:00
Tours near the attraction
The Best Notre-Dame de Paris Tours in Paris 2023
41 guided tours to Notre-Dame de Paris in Paris (France). Discover the city on a sightseeing tour and explore the Notre-Dame de Paris with our live or audio guide. Easy online booking and payment.