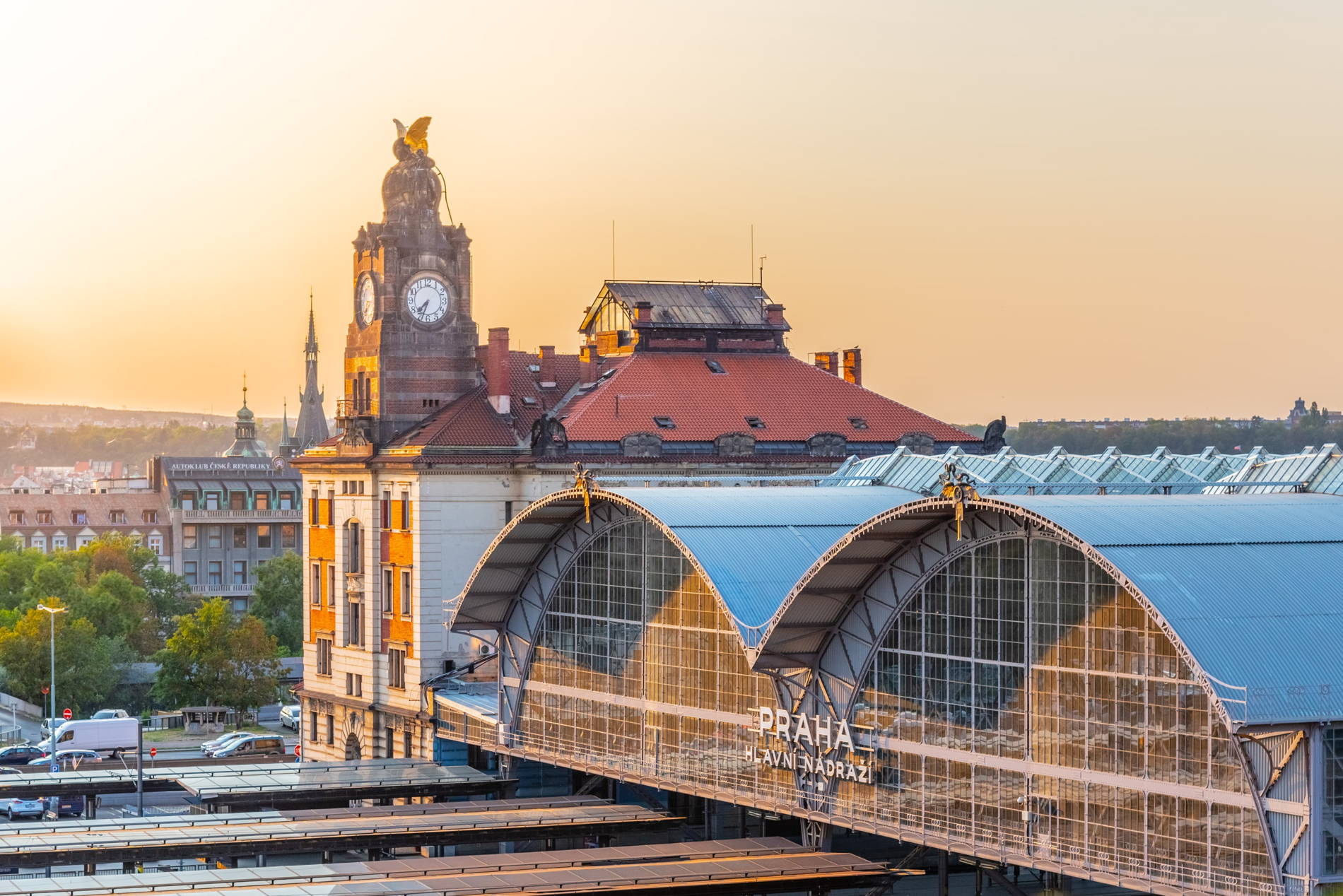 Imagine traveling through the heart of Europe, from the historic city of Prague to the enchanting city of Krakow, all while comfortably tucked in your bed aboard an overnight train. This mode of transport not only allows you to experience the charm of train travel reminiscent of a bygone era but also offers an efficient way to maximize your time as you journey between these two captivating destinations. In this article, we will guide you through the essentials of planning your overnight train adventure from Prague to Krakow and help you make the most of this unique travel experience.
Don't miss the chance to experience the "Boat Trip Prague Vltava" and "Danube Wine River Cruise"! These two incredible journeys offer a unique blend of picturesque views, cultural immersion, and unforgettable moments on the water. Explore the beautiful Vltava River in Prague or indulge in a delightful wine cruise along the enchanting Danube River.
Planning Your Journey
Booking your tickets
Online platforms and official websites: One of the easiest ways to book your tickets for the Prague-Krakow overnight train is through online platforms such as Trainline, Omio, or the official websites of the train operators. These platforms provide real-time information on schedules, prices, and availability, making it convenient for you to compare options and secure your reservation.

In-person at train stations: Alternatively, you can purchase your tickets at the train stations in either Prague or Krakow. Ticket counters generally have English-speaking staff who can assist you in finding the right train and accommodation type. Keep in mind that booking in-person might limit your options, especially during peak travel seasons when trains can fill up quickly.

Ticket types and pricing: The cost of your ticket will depend on factors such as the type of accommodation you choose (seat, couchette, or sleeper cabin) and how far in advance you book. Prices may vary between train operators, so it's essential to compare different options. Early bird discounts and special offers may also be available for travelers who book well in advance.
Choosing the right train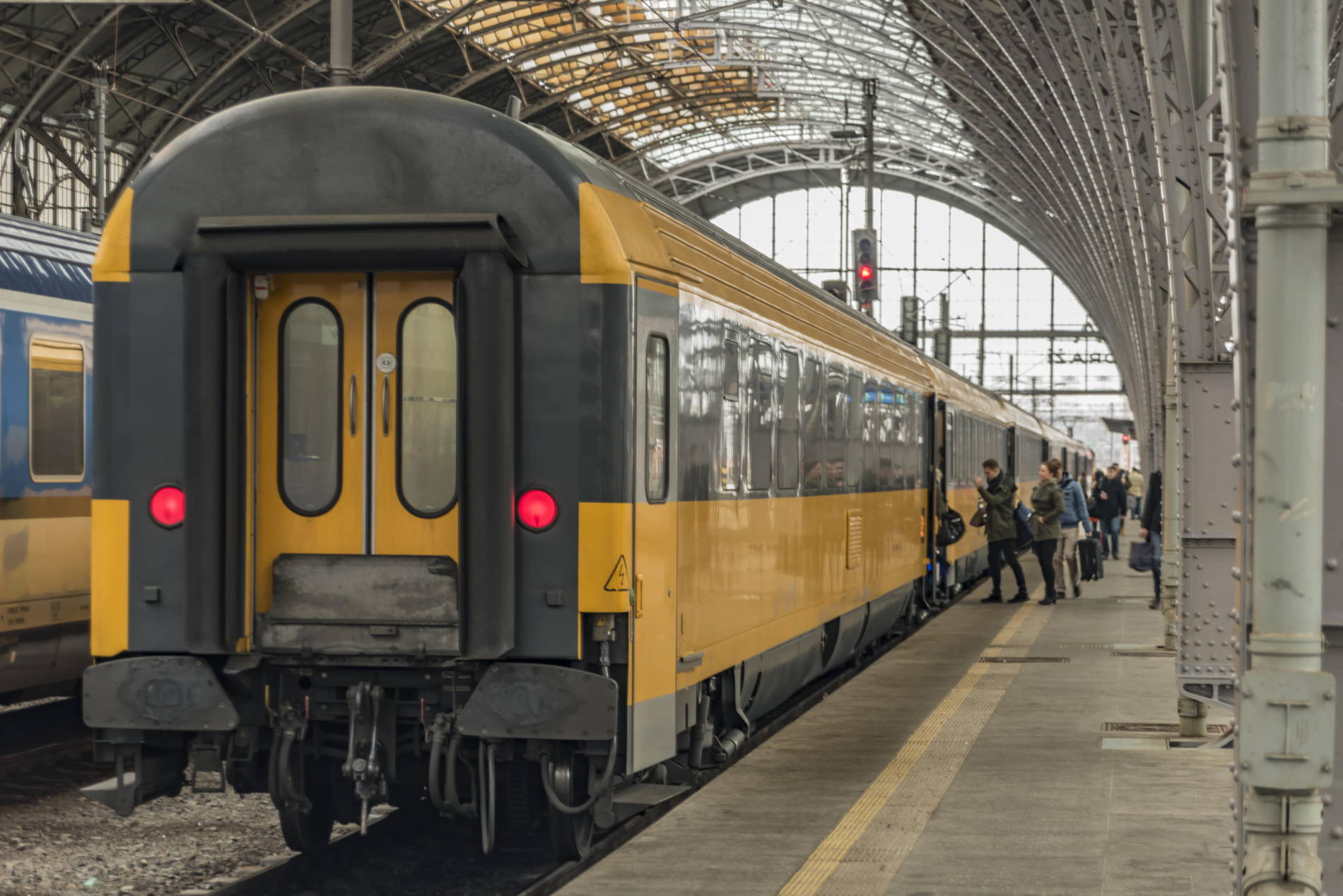 Train operators: Several train operators run overnight services between Prague and Krakow, such as Czech Railways (ČD) and Polish State Railways (PKP Intercity). Research the pros and cons of each operator, as they may offer different levels of service, amenities, and pricing.

Departure and arrival times: Overnight trains typically depart from Prague in the late evening and arrive in Krakow early the next morning. Exact times may vary depending on the train operator and schedule, so be sure to check the timetables carefully when planning your trip.

Duration of the journey: The overnight train journey between Prague and Krakow usually takes between 7 and 9 hours, depending on the train and route. Some trains may have longer travel times due to additional stops or layovers. Keep this in mind when selecting a train, as it can affect your overall travel experience and the amount of rest you get during the trip.
Types of Accommodation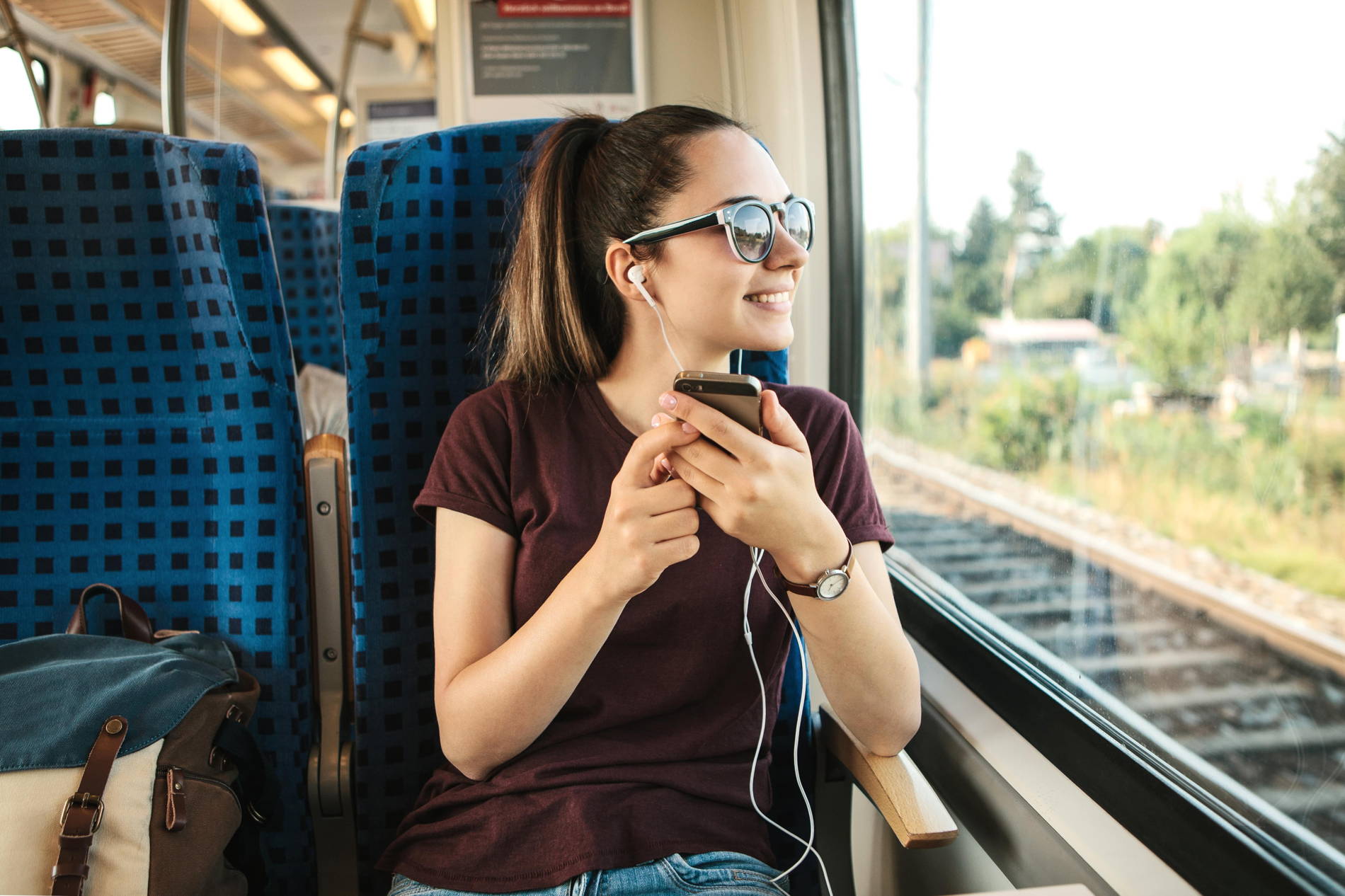 Seat
Pros and cons: Choosing a seat is the most budget-friendly option for the overnight train journey. The pros include lower cost and the opportunity to interact with fellow passengers. However, the cons are that it might be less comfortable for sleeping, and you may experience disturbances from people moving around or talking throughout the night.

Comfort and amenities: Seats on overnight trains are usually reclining and have adjustable headrests, but they may not be as comfortable as a bed for sleeping. Amenities can include reading lights, power outlets, and overhead storage for small bags.
Couchette
Pros and cons: Couchettes are a mid-range option, offering more comfort and privacy than a seat but at a lower cost than a sleeper cabin. The pros include a bed for sleeping, linens, and a shared compartment with a small group of passengers. The cons are that couchettes provide less privacy than sleeper cabins and may still have some noise and light disturbances.

Bedding and privacy: Couchettes typically have four to six beds arranged in bunks, with each bed supplied with a pillow, blanket, and sheet. Curtains or dividers separate the beds from the compartment's aisle, offering some privacy, but it is not as private as a sleeper cabin.
Sleeper cabins
Pros and cons: Sleeper cabins are the most comfortable and private accommodation option on overnight trains. The pros include a private or semi-private compartment, comfortable beds, and additional amenities. The cons are the higher cost and limited availability, as there are usually fewer sleeper cabins than other accommodation types.

Private vs. shared cabins: Sleeper cabins can be booked as private or shared. Private cabins offer the most privacy and are ideal for couples, families, or solo travelers who prefer not to share their space. Shared cabins, on the other hand, are more affordable and allow you to meet fellow travelers. In both cases, you will typically find one to three beds arranged as bunks or separate berths.

Premium options and facilities: Some trains offer premium sleeper cabins with additional amenities, such as en-suite bathrooms, complimentary toiletries, and meal services. These options can provide a more luxurious experience for travelers seeking extra comfort and convenience during their journey.
Onboard Services and Amenities
Dining options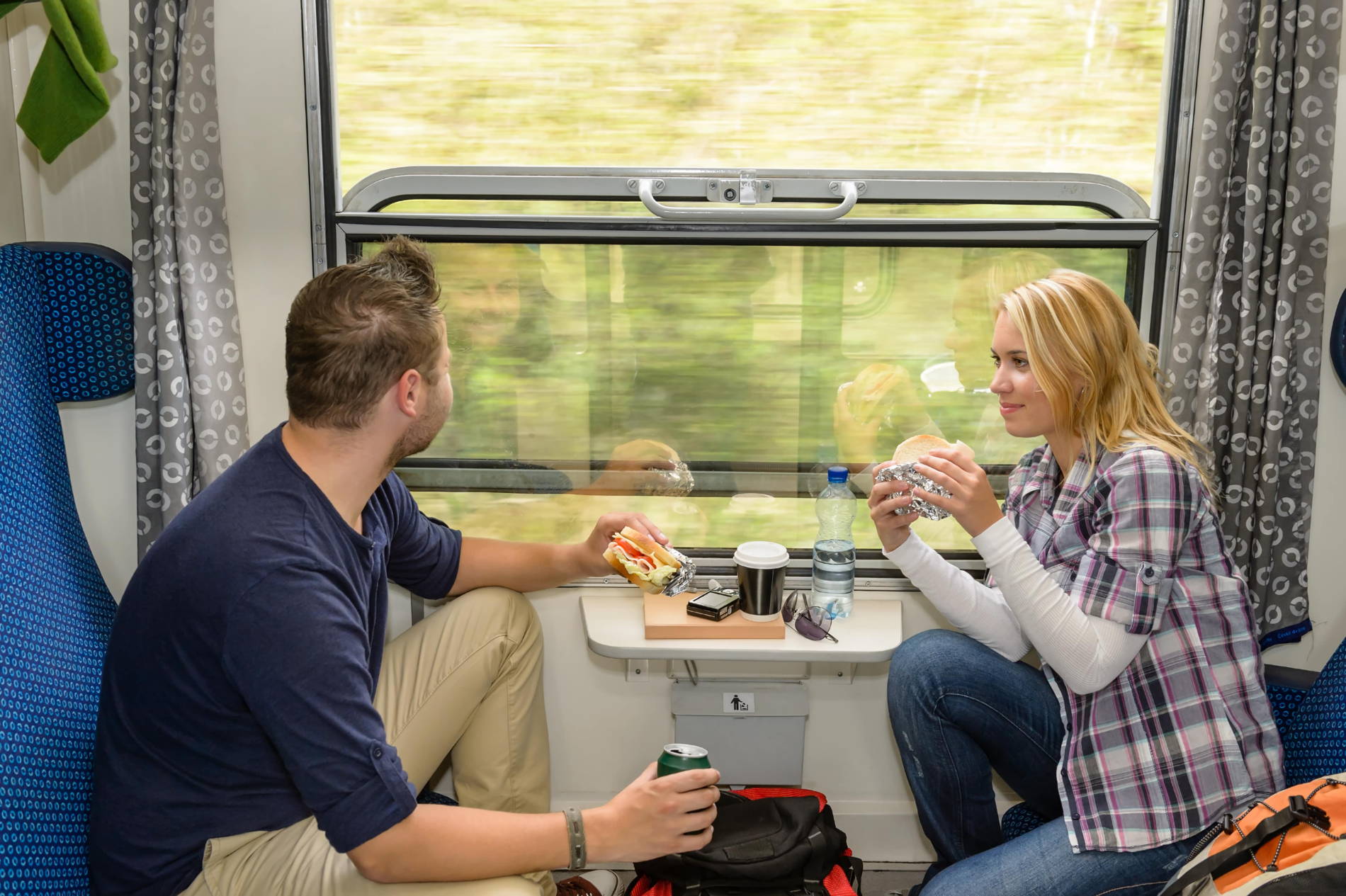 Snack bar or bistro: Most overnight trains have a snack bar or bistro where you can purchase food and beverages during your journey. Options typically include sandwiches, snacks, hot and cold drinks, and sometimes hot meals. The snack bar or bistro may have limited hours, so it's a good idea to check the schedule and plan accordingly.

Preordering meals: Some train operators offer the option to preorder meals when booking your ticket. This service ensures that you have a meal reserved for you on board and can be especially useful for travelers with dietary restrictions or preferences.

Bringing your own food: You are usually allowed to bring your own food and non-alcoholic beverages on the train. Packing a meal or snacks can help you save money and ensure that you have something to eat that suits your tastes and dietary needs.
Restroom and shower facilities
Location and accessibility: Restroom facilities are typically located at the end of each train carriage. They are generally accessible throughout the journey, although there may be periods when they are closed for cleaning or maintenance. Shower facilities are less common and may only be available in premium sleeper cabins or on certain train services.

Cleanliness and maintenance: Train operators aim to maintain clean and functional restroom facilities, but the cleanliness can vary depending on the specific train and time of travel. Bringing personal hygiene items, such as hand sanitizer and tissues, is recommended to ensure your comfort during the journey.
Luggage storage
In-cabin storage: Most accommodation types offer some form of in-cabin storage for your luggage. Seats usually have overhead racks for small bags, while couchettes and sleeper cabins often have space under the beds or in designated storage areas for larger suitcases.

Designated luggage areas: Some trains have separate designated luggage areas where passengers can store their larger bags. These areas are typically located at the end of the carriages and may be locked or monitored by train staff. Be sure to check if your train has such facilities and if there are any size or weight limitations for luggage storage.
Making the Most of Your Journey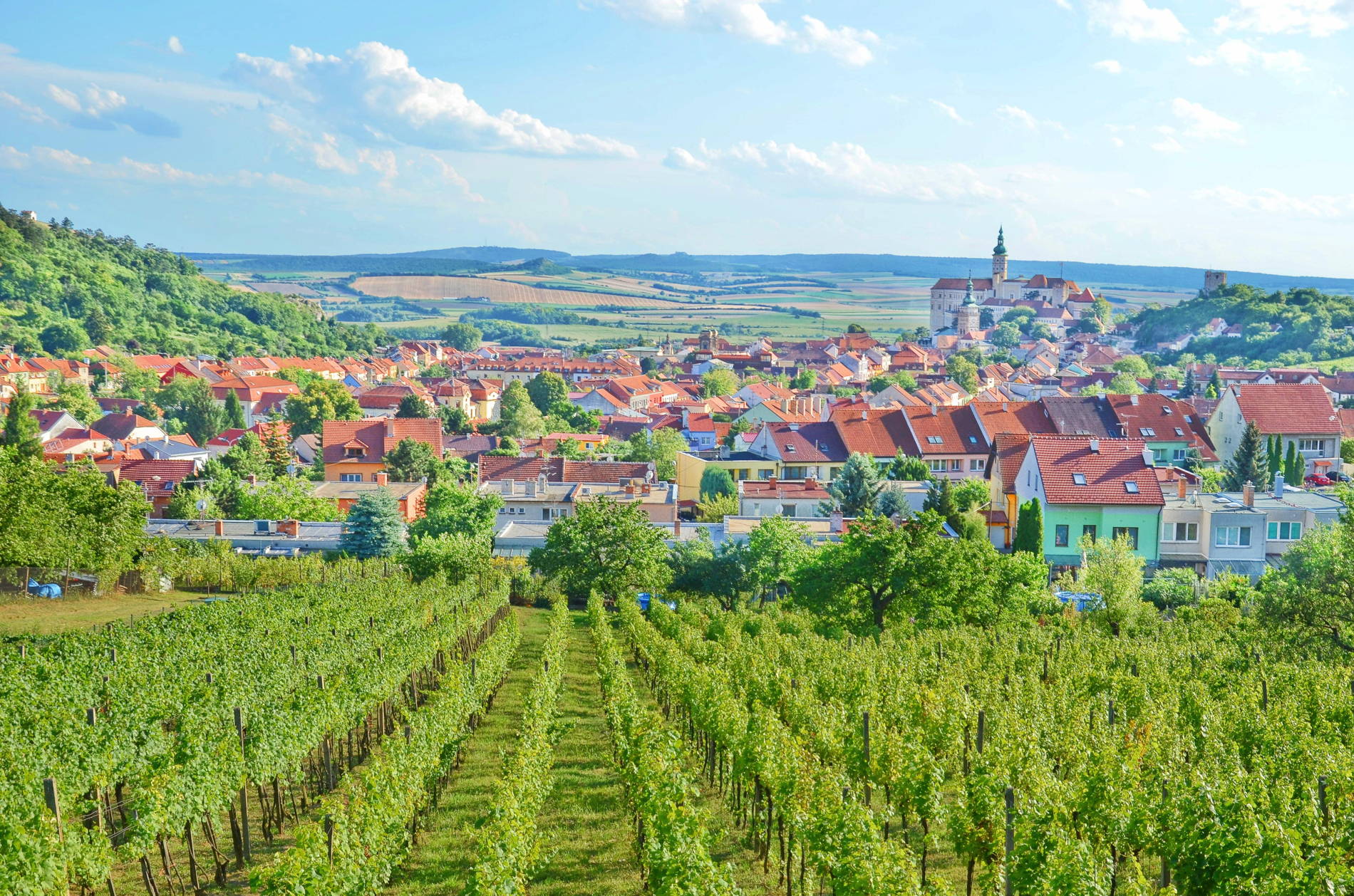 Scenic views and landmarks
Best times for sightseeing: Although the majority of the journey between Prague and Krakow takes place at night, there are still opportunities to enjoy the scenery as the train traverses the picturesque landscapes of Central Europe. The best times for sightseeing are usually during the early morning hours, just before arrival, when the sun begins to rise and illuminates the passing countryside.

Highlights along the route: Some of the scenic highlights along the route include rolling hills, quaint villages, and historic towns. Keep an eye out for notable landmarks or points of interest mentioned in the train's route guide or provided by the train staff.
Socializing with fellow travelers
Tips for striking up conversations: Traveling on an overnight train offers a unique opportunity to meet fellow travelers from around the world. To strike up conversations, consider asking about their travel plans, sharing tips or recommendations about the destination, or discussing common interests. Being friendly, open-minded, and respectful of cultural differences can lead to engaging and memorable conversations.

Common areas to meet people: The snack bar or bistro, as well as any shared lounge or seating areas, are popular places to meet and socialize with other passengers. If you're staying in a shared couchette or sleeper cabin, you may also have the opportunity to connect with your cabin mates.
Ensuring a good night's sleep
Packing essentials: To ensure a restful sleep on the overnight train, pack essential items such as earplugs or noise-canceling headphones, a sleep mask, a travel pillow, and a light blanket or shawl. These items can help create a more comfortable environment and block out potential disturbances.

Creating a comfortable environment: In addition to packing the essentials, consider personalizing your sleeping area with items that help you feel relaxed and comfortable, such as a favorite book, a soft pair of socks, or a calming essential oil. Communicate with your fellow passengers about any shared preferences for lighting or temperature, and be respectful of their needs as well.
Arrival in Krakow
Navigating Krakow's train station
Maps and signs: Upon arrival at Krakow Glowny, the city's main train station, you will find maps and signs in both Polish and English to help you navigate the station and find your way to the exits, restrooms, and other facilities. Information desks are also available if you need assistance or directions.

Connecting transportation options: Krakow Glowny is well-connected to the rest of the city via public transportation, including trams, buses, and taxis. The station is also within walking distance of many central attractions. Consider purchasing a Krakow public transportation pass or downloading a local transportation app to make getting around the city easier and more convenient.
Exploring the city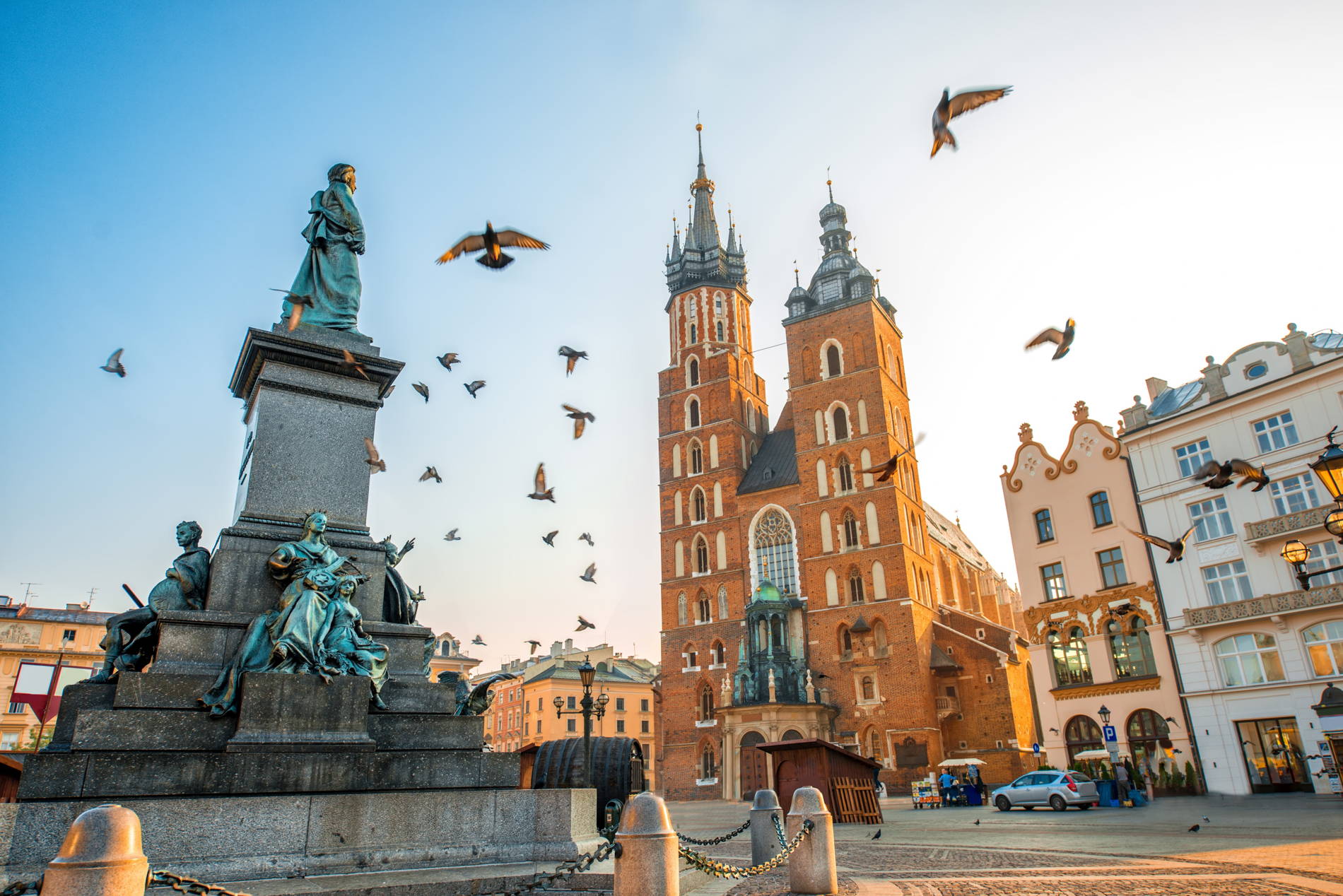 Top attractions in Krakow: As you begin your exploration of Krakow, don't miss the city's top attractions, such as the historic Main Market Square (Rynek Główny), St. Mary's Basilica, Wawel Castle, and the Jewish Quarter (Kazimierz). For those interested in history, a visit to the Auschwitz-Birkenau concentration camp and the Oskar Schindler Factory Museum are both highly recommended.

Local recommendations for food and entertainment: To make the most of your time in Krakow, seek out local recommendations for food and entertainment. Enjoy authentic Polish cuisine at traditional restaurants, sample pierogi (Polish dumplings) from street vendors, and sip on local craft beers or spirits at neighborhood bars. For entertainment, consider attending a classical music concert, exploring Krakow's thriving arts scene, or simply soaking in the atmosphere of this vibrant and historic city.
Conclusion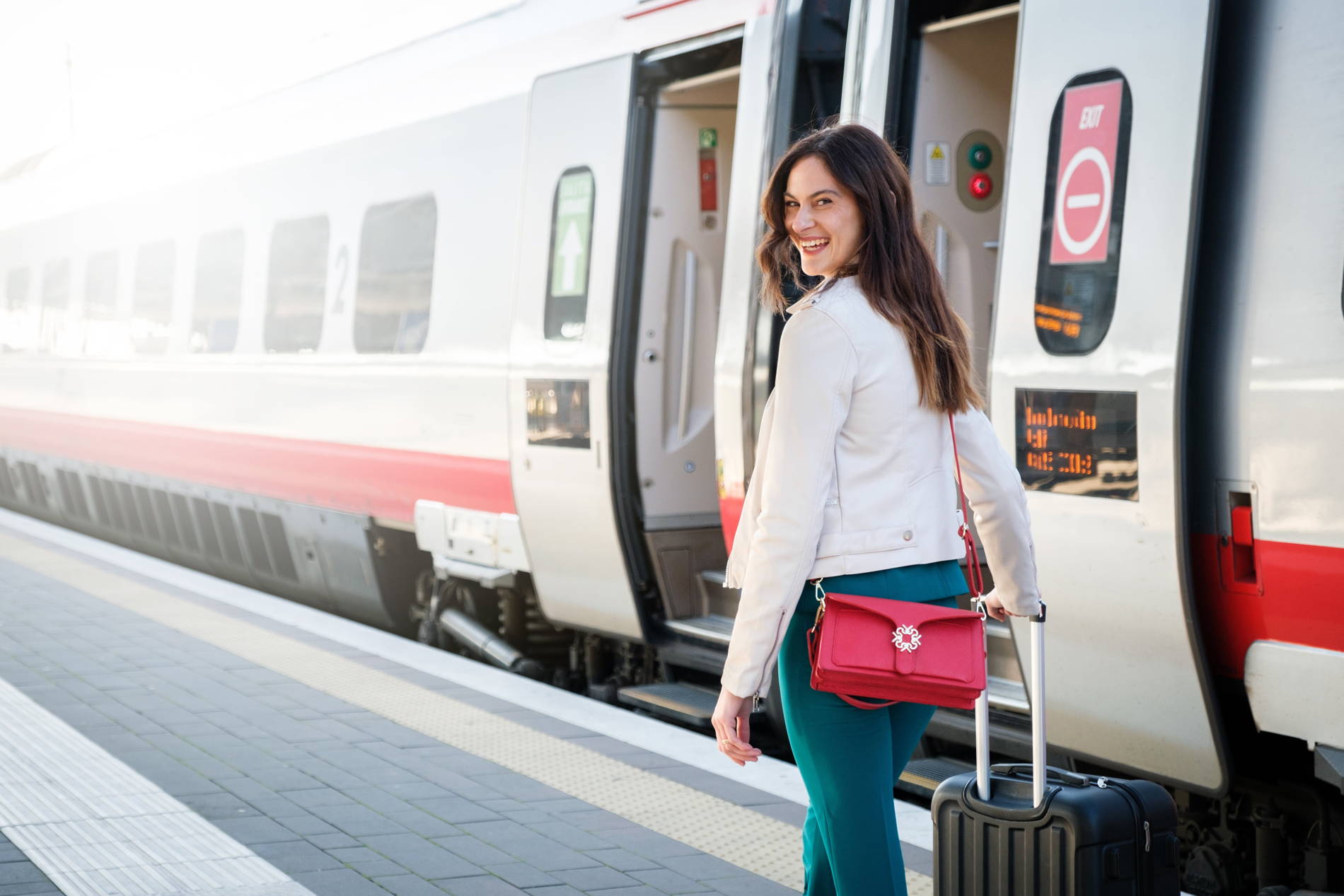 In summary, taking an overnight train from Prague to Krakow offers travelers a unique and memorable experience. This article has covered essential aspects of planning your journey, from booking tickets and choosing the right train to selecting the most suitable accommodation type. We also discussed onboard services and amenities, as well as tips for making the most of your journey, such as enjoying scenic views, socializing with fellow travelers, and ensuring a good night's sleep.
Upon arrival in Krakow, you'll be well-prepared to navigate the train station, explore the city's top attractions, and immerse yourself in the local food and entertainment scene. With its combination of time efficiency, comfort, and a touch of old-world charm, the overnight train journey from Prague to Krakow is an adventure worth considering for your next European escapade.
Popular excursions in Prague
Vltava Riverwalk w/ Luncheon in an Open-Top Glass Boat
Discover the magic of historical Prague from the deck of a riverboat on this cruise. Savor a delicious buffet lunch on board as you sail on the Vltava River, taking in the city's iconic landmarks. Enjoy the soothing sounds of live music along the way.
Please list e-mail or phone number linked to your account to receive restore password link.