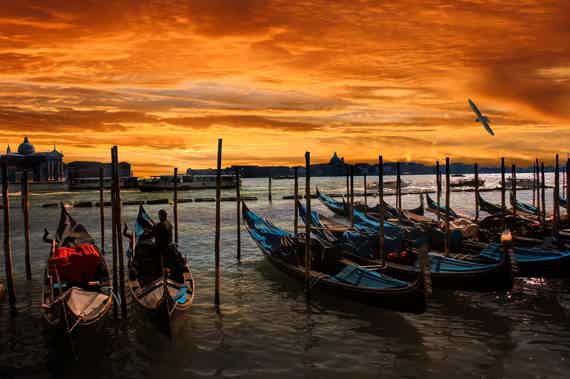 Venice Romantic Sunset Tour by Typical Venetian Boat
Climb aboard a typical Venetian boat and sail into the sunset.
tomorrow at 15:30
Mon, 27 Mar, 16:00
A great welcome from our guide Thomas who really amused us with in addition really full of interesting details.a Venice seen differently. I, who am not very good at English, understood our guide quite easily who speaks very well and gently enough I find
5 days ago
Show more
The Best Bridge of Sighs Tours in Venice 2023
1 guided tours to Bridge of Sighs in Venice (Italy). Discover the city on a sightseeing tour and explore the Bridge of Sighs with our live or audio guide. Easy online booking and payment.